Nick Gordon Details What Happened The Day He Found Bobbi Kristina Brown Unconscious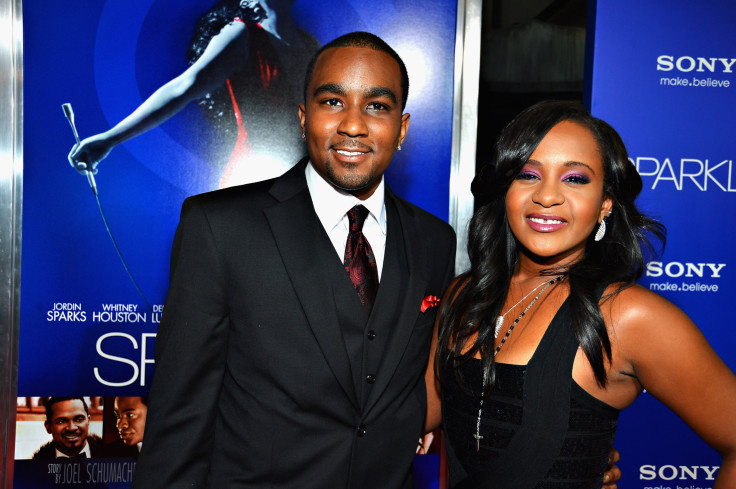 Nick Gordon is ready to tell the full story of what happened the day his girlfriend Bobbi Kristina Brown was found unconscious in a bathtub. Just a day before the first half of his two-part interview on "Dr. Phil" premieres, Gordon has shed more light on the events that led to the death of Whitney Houston and Bobbi Brown's daughter.
In an interview with UK's Daily Mail Online, Gordon said he blamed himself for not getting to Brown fast enough the day she was found unresponsive in January 2015 and he feels that he "failed her." Gordon also revealed that Brown struggled with depression after two miscarriages.
Gordon said he was out with friends the day of the incident and that Brown got upset because she thought he was out with other women. He said he went home after getting a call from her and the two had "a little argument" before making up. Gordon thought she was fine after that, but his friend Max Lomas would later find her in the bathtub while he was walking around the house with a cable guy doing repairs. Lomas then called for Gordon.
"I ran to my room and then I saw my girl on the floor. It was so traumatizing. I dropped to my knees and kept giving her chest compressions and blowing into her mouth," Gordon said. "I thought she was going to come round but that never happened."
Gordon said that "it was a nightmare all over again" after he had been there when Brown's mother, Houston, drowned in a bathtub at Beverly Hills Hilton in February 2012.
According to People magazine, the Atlanta medical examiner said in March that marijuana, alcohol and prescription drugs played a part in Brown's death. Gordon revealed in his Daily Mail Online interview that drug issues plagued their relationship. Gordon went to rehab following an intervention for his drug-related issues last year.
Bedelia Hargrove, Brown's court-appointed conservator, filed a lawsuit against Gordon in August accusing him of physical and verbal abuse. He has also been cited in a wrongful death lawsuit, but Gordon claims he's innocent and tried to save the life of his girlfriend.
Bobbi Kristina Brown died on July 26, 2015 at the age of 22. She was discovered unresponsive in her bathtub six months earlier on Jan. 21, 2015 and placed in a medically induced coma. She was buried Aug. 3 in Westfield, New Jersey, in a plot next to her mother.
Gordon will appear on Dr. Phil's show on Thursday and Friday in a tell-all, two-part interview. Check your local listings for when and where to watch the Nick Gordon interview.
© Copyright IBTimes 2023. All rights reserved.
FOLLOW MORE IBT NEWS ON THE BELOW CHANNELS