Nick Gordon Believes Bobbi Kristina Brown's Unsealed Autopsy Results Prove He Didn't Kill Her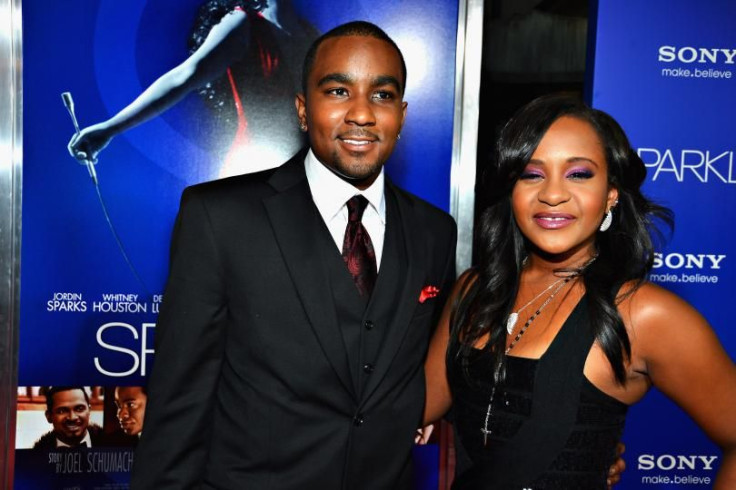 While Bobby Brown is upset his daughter Bobbi Kristina Brown's autopsy results were unsealed, her ex-boyfriend Nick Gordon is glad they were finally made public. Certain members of Brown's family — namely her aunt Leolah Brown — have accused Gordon of killing her, and he now feels the unsealed documents can help prove his innocence.
Members of Gordon's legal team told TMZ Friday that the autopsy report of Brown, who would have turned 23 Friday, shows she had a drug problem. A Fulton County, Atlanta, medical examiner released a statement saying that drugs like marijuana, morphine and alcohol were found in her system as well as prescription pills.
The outlet reports that Gordon is annoyed it took prosecutors so long to unseal the information because he thinks it could have changed the public's opinion of him if the results had been released sooner.
Another source close to the 20-year-old told People magazine that what happened to Brown was a "tragedy" but said Gordon "didn't kill her."
"She had drugs in her system, and this wasn't a cocktail," the source said, referring to previous claims that Gordon injected his then-girlfriend with a lethal dose of drugs.
In October, a civil lawsuit targeting Gordon claimed he "injected Bobbi Kristina Brown with toxic mixture, killing her." It also accused him of physically abusing her before she was found facedown in a bathtub at her Roswell, Georgia, home in late January 2015.
Speaking to the Daily Mail, Gordon said it was "good" that the autopsy results are now out in the open and he was "glad that s--- is all over."
As previously reported, Bobby Brown released a statement Friday slamming the media for publishing his daughter's autopsy reports "before anyone has been brought to justice for her death." The New Edition singer, 47, said it was "mind blowing" and asked for people to pray for his family.
© Copyright IBTimes 2023. All rights reserved.