Nick Gordon Tweets Cryptic Message About Bobbi Kristina, Asks For A 'Chance'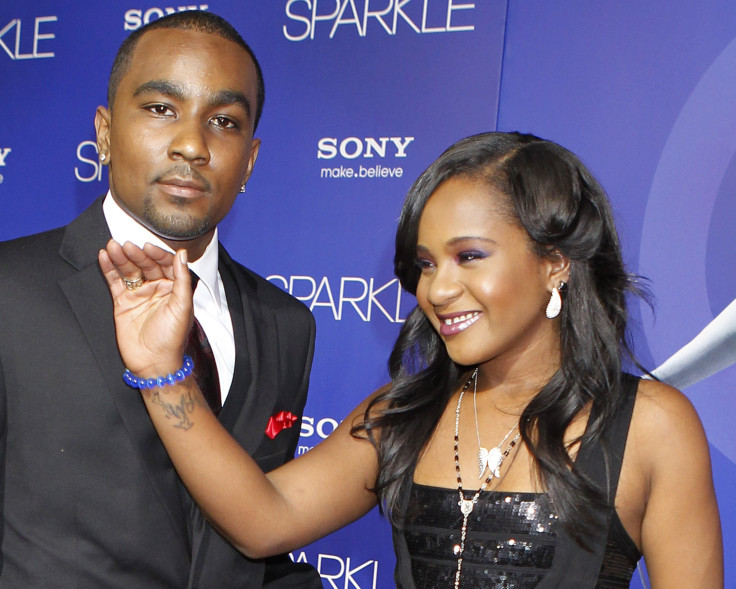 Nick Gordon has sent yet another message to Bobbi Kristina Brown on Twitter. The boyfriend of the hospitalized aspiring singer has taken to social media to send his support a handful of times since he left rehab in late April. His latest message appears to be directed toward her family, who have reportedly barred him from visiting his love at the hospital.
Gordon's tweet is a little difficult to understand. However, it comes just a few days after Bobbi Kristina's maternal grandmother, Cissy Houston, confirmed the comatose 22-year-old has not made any progress. The daughter of Bobby Brown and the late Whitney Houston reportedly has "irreversible brain damage" She was found unconscious in a bathtub at her Georgia home Jan. 31 and is hospitalized at DeKalb Medical Center in Atlanta.
"We go to the hospital every day and pray and, you know, I talk to [Bobbi Kristina] because she can still hear, and I rub her hand and what not," Cissy Houston told Entertainment Tonight. "My daughter-in-law and my son, we do what we can. The rest is, we can't do anything about because that's all up to Him. We know nothing about His plan."
While Bobbi Kristina's condition remains the same, Nick Gordon is reportedly clean and sober after his stint in rehab. However, he reportedly is still prohibited from visiting Bobbi Kristina at DeKalb. The rumors stem from an earlier statement from Bobby Brown's attorney, Christopher Brown. Brown claims Gordon has refused to cooperate in the criminal investigation surrounding Bobbi Kristina's condition.
© Copyright IBTimes 2023. All rights reserved.