Bobbi Kristina Brown Update: Clean, Sober Nick Gordon Still Barred By Bobby Brown From Meeting His Daughter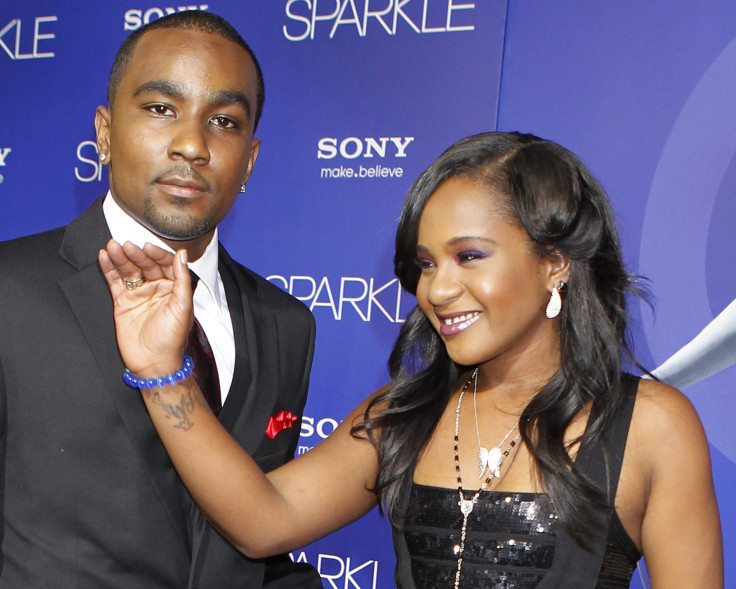 Bobbi Kristina Brown's father Bobby Brown continues to bar her alleged husband, Nick Gordon, from meeting his daughter, despite Gordon having reportedly emerged clean and sober from rehab. According to a report by the Inquisitr, Bobby Brown feels that Gordon continues to withhold crucial information that could help the investigation into Bobbi Kristina's current state.
Orlando, Florida-based Gordon checked out of rehab last month, after entering the facility in March. A source close to him said that the effort was a success for Gordon. Meanwhile, there has been no improvement in the condition of Bobbi Kristina, who was found unconscious in a bathtub in her Atlanta home on Jan. 31 .
"Rehab was a success for Nick. He did very well and cleaned himself up. Now, he just really wants to see Bobbi Kristina. It's hard for him not to be able to see Krissy. He wants to see for himself how she is doing. He only has third-hand information and doesn't know any more than what the media has been reporting," the source reportedly said, on Gordon's release from rehab.
While a source close to Gordon has claimed that Bobby Brown has not allowed him to see his girlfriend, Christopher Brown, Bobby Brown's attorney, said that Gordon has refused to cooperate in a criminal investigation into the circumstances surrounding Bobbi Kristina's condition.
"Mr. Gordon has every right to remain silent and not share his version of the events with Bobby Brown. We are only concerned with individuals that can help Bobbi Kristina and bring resolution to this investigation. Obviously Mr. Gordon is not as desperate to visit Bobbi Kristina as he wants the world to believe. At least not desperate enough to inform Bobby Brown, in writing, what happened to Bobbi Kristina," Christopher Brown said, in February, according to Inquisitr.
Born in 1993, to Whitney Houston and Bobby Brown, Bobbi Kristina was reportedly exposed to the world of drugs at an early age. Whitney, who was mentioned by the Guinness World Records in 2009 as the most awarded female act of all time, was found unconscious in her bathtub in a room at the Beverly Hilton Hotel in 2012, and was later pronounced dead from the "effects of atherosclerotic heart disease and cocaine use."
Bobbi Kristina was found unconscious in her bathtub by Gordon -- who claimed to have performed CPR on her until the paramedics arrived. However, authorities suspected foul play after finding marks of injuries on her body and launched a criminal investigation.
Meanwhile, Bobbi Kristina's family, including Bobby Brown and Whitney's mother, Cissy Houston, are reportedly feuding over her $20 million estate. Whitney's will reportedly said that if Bobbi Kristina dies, her uncle Gary Houston, aunt Pat Houston and Cissy would receive the money. But last month, Bobby Brown applied for guardianship over the estate, after doctors said that the damage to Bobbi Kristina's brain was "irreversible." The move triggered criticism about Bobby Brown's motives.
Currently Bobbi Kristina is at the DeKalb Medical Rehabilitation facility near Atlanta and is off life support. While her father Bobby Brown is reportedly hopeful that her condition will improve, her grandmother Cissy Houston has said that the 22-year-old may never be normal again.
© Copyright IBTimes 2022. All rights reserved.
FOLLOW MORE IBT NEWS ON THE BELOW CHANNELS