Nicki Minaj Celebrates Remy Ma Feud Win With Celine Dion Hit [VIDEO]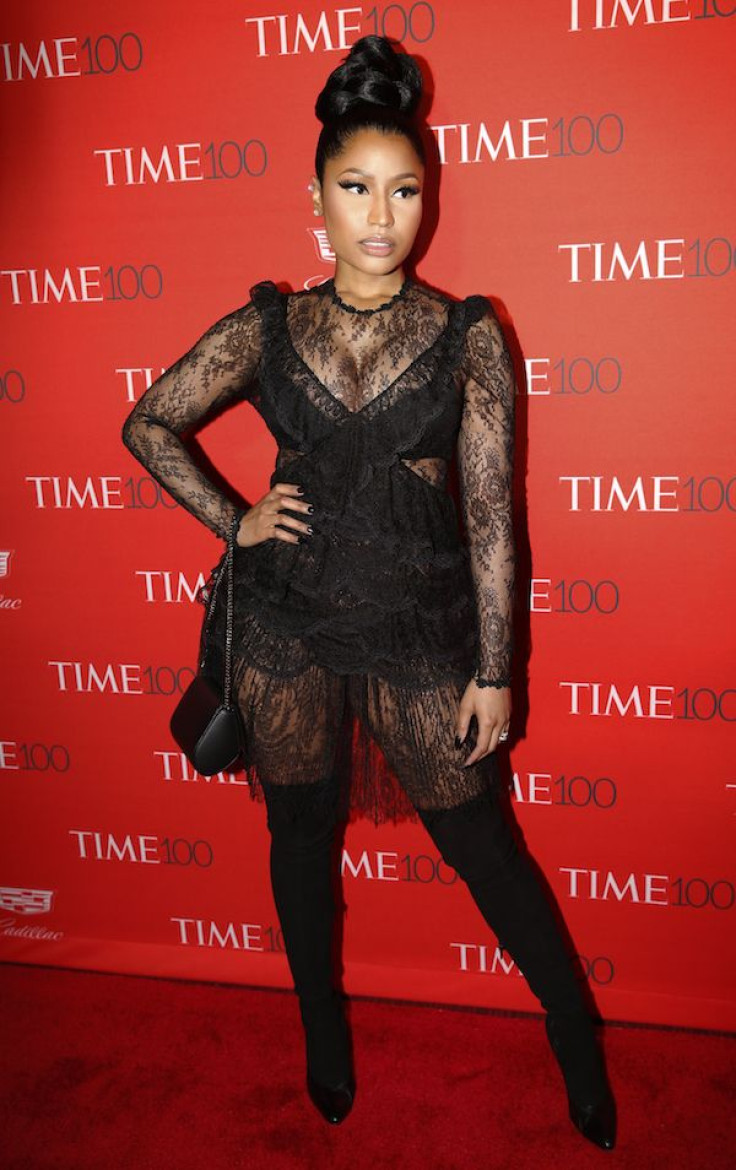 Nicki Minaj doesn't need to be on "The Ellen DeGeneres Show" to prove that she's winning just like what the lyrics of her "Come On A Cone" track say. All she needs is a black backdrop, her cellphone and Celine Dion's "It's All Coming Back To Me" song to show the world that she's won yet another fight — her feud with "shETHER" rapper Remy Ma.
On Monday, Minaj took to Instagram to post a video of her lip-syncing Dion's '90s hit backstage at Drake's Boy Meets World Tour. In the clip, Meek Mill's ex can be seen playfully mouthing the words to the song while in her revealing diamond-encrusted outfit. Minaj was obviously enjoying her performance as she stops to grin from time to time and eventually loses it toward the end of the video.
Many of Minaj's fans were pleased to see Queen Barbz happy, especially after the rough time she went through during her public feud with Remy Ma. "Such positivity. Yes Nicki. Show them and HER whose [sic] queen," a fan wrote. Another demanded that she should collab with Dion. "Please do a collab with Celine Dion. That would be epic," a comment from another fan read.
READ: Nicki Minaj's feuds from past to present
Minaj appears to be in high spirits after Remy Ma failed to respond with a diss track within 72 hours after she posed a challenge following the release her songs, "No Frauds" and "Changed It." Papoose's wife also did not manage to accomplish Minaj's dare of booking a show or an interview without having to talk about their beef.
All that Remy Ma did over the weekend was promote her "Plata O Plomo" album with Fat Joe and turn a blind eye to her fans' requests on social media to clap back at Minaj. She did ask Minaj "Are you dumb?" after the latter dropped her new songs with Drake and Lil Wayne, but she didn't go beast mode on the Young Money artist just like what she did in "shETHER."
Though Minaj seems to have had the last laugh in their feud, Remy Ma is ahead of her nemesis when it comes to having a man who would stick by her side no matter what. In a new Instagram post, Remy Ma revealed that she just had a date night with her longtime husband Papoose. Previously, the "Whuteva" rapper made a subtle dig at Minaj's failed relationships with Mill and Safaree Samuels by giving a shout-out to her baby daddy on his birthday.
© Copyright IBTimes 2023. All rights reserved.