Nicole Kidman Admits That Stanley Kubrick Based 'Eyes Wide Shut' On Her Marriage With Tom Cruise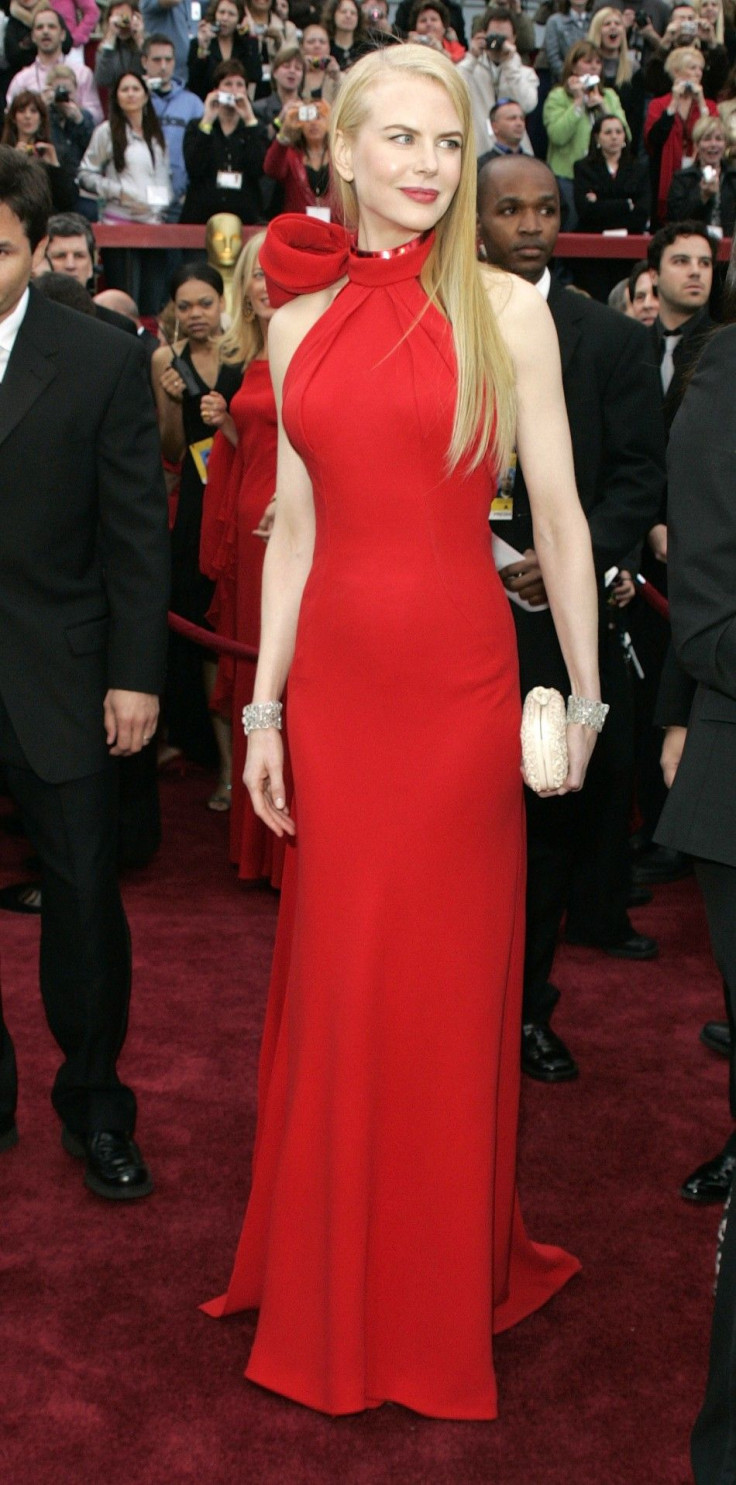 When epochal director Stanley Kubrick's last film, "Eyes Wide Shut," debuted after his death in 1999, it baffled many.
Were the movie's stars -- portrayed by real life lovers Tom Cruise and Nicole Kidman -- struggling with marital hardships both in the film and in reality? Minds wandered, and Kubrick, historically secretive about the messages of and motivations for his work, remained tight-lipped.
In a recent interview with the Hollywood Reporter, Kidman -- now divorced from Cruise and married to Aussie singer and "American Idol" judge Keith Urban -- says that "Eyes Wide Shut" did not lead to the dissolution of her marriage with Cruise, as many have speculated after watching the film.
"People thought that making the film was the beginning of the end of my marriage, but I don't really think it was," says Kidman. "Tom and I were close then…"
Kidman does admit, though, that Kubrick's film was provocative, that he intended to imply that the pair's real life marriage was on the frits.
"Stanley wanted to use our marriage as a supposed reality," she says. "That was Stanley: He used the movie as provocation, pretending it was our sex life -- which we weren't oblivious to, but obviously it wasn't us. We both decided to dedicate ourselves to a great filmmaker and artist."
Kidman, a long-time admirer of Kubrick's, shot the film with the director and her husband over the course of two years. While she admits to being slightly prudish at first about the film's sex scenes, she says Kubrick never intended to exploit her on-screen.
"Stanley had to coax me into some of the sexuality in the film in the beginning, but we shot things that were a lot more extreme that didn't end up in the movie," she says. "I did feel safe -- I never felt it was exploitive or unintelligent."
Regarding's "Eyes Wide Shut's" mysterious messages, Kidman says Kubrick never divulged it to her.
"He didn't believe in interpretation," she says. "He always said, 'Never say no to an idea -- you never know how that idea will ignite another idea.' "
When Kubrick, with whom she'd developed a very paternal relationship with, died before the film premiered, Kidman was devastated. She nearly called him the night before he died, according to The New York Post, and to this day, she regrets the decision not to.
"I truly loved Stanley and felt very connected to him, "she told The Hollywood Reporter. "He was in our lives intensely for about four years."
© Copyright IBTimes 2023. All rights reserved.
FOLLOW MORE IBT NEWS ON THE BELOW CHANNELS