Nicole Kidman Credits Husband Keith Urban For Making Her Feel 'Emotionally Safe'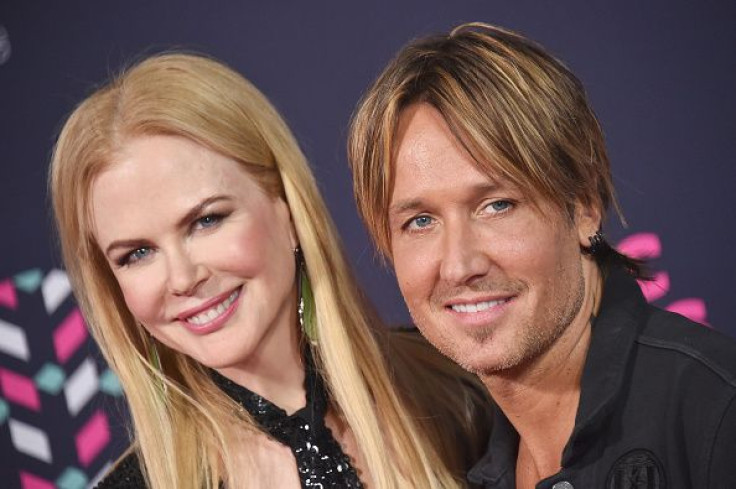 Nicole Kidman recently opened up about her relationship with husband, Keith Urban, and shared how they have stayed strong throughout the past 11 years.
During her interview with Glamour as part of the publication's "Women of the Year" issue, the "Big Little Lies" star shared what Urban told her in the beginning. "Keith always says to me, 'You stay raw and sensitive, and I'll buffer things for you,' which is a beautiful offering," she said.
Kidman also said that her husband is always told that he's tough, but he doesn't wish the same thing on his wife. "I think for him, it's about having a place that's safe to nurture you, where the tears can be shed. That way I can actually go back open and curious and willing. And at that times scared and a little damaged, but not with a sword like, 'I'm seeking revenge.' Because that just doesn't interest me," she said.
The award-winning actress and the famed country singer have made headlines recently after they celebrated each other's birthdays. Urban shared a series of adorable photos with his wife on her special day. Kidman also did a similar thing via her Facebook account last week.
But on top of the birthday greetings, Kidman and Urban also celebrated their 11th anniversary earlier this year. They once again made headlines at the Emmys last month when Kidman kissed Alexander Skarsgard on the lips while Urban looked on.
Following the controversial incident, Kidman clarified that Urban wasn't offended by what she did. In fact, she even kissed her husband on the lips after the cameras panned towards Skarsgard.
Kidman and Skarsgard played the role of a married couple in the hit HBO TV series, and this is why they have developed a close relationship with each other. "I did kiss Skarsgard, but you gotta understand, I did everything with Alex. I've got an amazing, supportive husband who I love more than anything in the world, and I gave Alex a congratulatory kiss, and he's like a mannequin," she said on "The Graham Norton Show."
There are rumors that Kidman will return to "Big Little Lies" Season 2, but nothing has been finalized yet.
© Copyright IBTimes 2023. All rights reserved.