Nicole Kidman Opens Up About Marriage To Tom Cruise
KEY POINTS
Nicole Kidman said she and Tom Cruise were happily married while filming "Eyes Wide Shut"
The celebrity exes met each other for the first time while filming "Days of Thunder" in 1989
Kidman and Cruise tied the knot in 1990 and later adopted two children, Isabella and Connor
Nicole Kidman recently opened up about her marriage to Tom Cruise and said that she was happily married to the "Mission: Impossible" star while they were filming "Eyes Wide Shut" together.
In an interview with The New York Times, the 53-year-old actress made a rare comment on her past relationship with Cruise. The "Big Little Lies" star was asked if working together on the film brought any "negative feelings" to their marriage.
Kidman responded to the question by saying that they were "happily married" at that time and even went go-karting after filming their scenes. Kidman and Cruise played a married couple dealing with infidelity issues in Stanley Kubrick's final film before the filmmaker's death.
"We were happily married through that ('Eyes Wide Shut'). We would go go-kart racing after those scenes. We would rent out a place and go racing at 3 in the morning," The New York Times quoted Kidman, as saying.
The acclaimed actress also admittedthat she did not know what to say about the matter and didn't have the ability to "dissect" her relationship with Cruise.
"I don't know what else to say. Maybe I do not have the ability to look back and dissect it. Or I'm not willing to," Kidman told the publication.
The celebrity exes first met each other while filming "Days of Thunder" in 1989. In 1990, following a whirlwind romance, the stars tied the knot and later adopted two children, Isabella and Connor.
Kidman and Cruise separated in 2001 when the actor filed for divorce.
This is not the first time that Kidman spoke about her relationship with Cruise. In 2018, she penned an essay for the New York Magazine in which she wrote that she was "always reluctant" to talk about their relationship because she's now married to her "great love," Keith Urban.
"Being married to Tom Cruise at 22 is something I'm always reluctant to talk about, because I'm married now to the man who is my great love [Keith Urban], and it almost feels disrespectful," she wrote at that time.
However, the Academy Award-winning actress admitted then that being married to Cruise saved her from being sexually harassed.
"I married for love, but being married to an extremely powerful man kept me from being sexually harassed," Kidman revealed.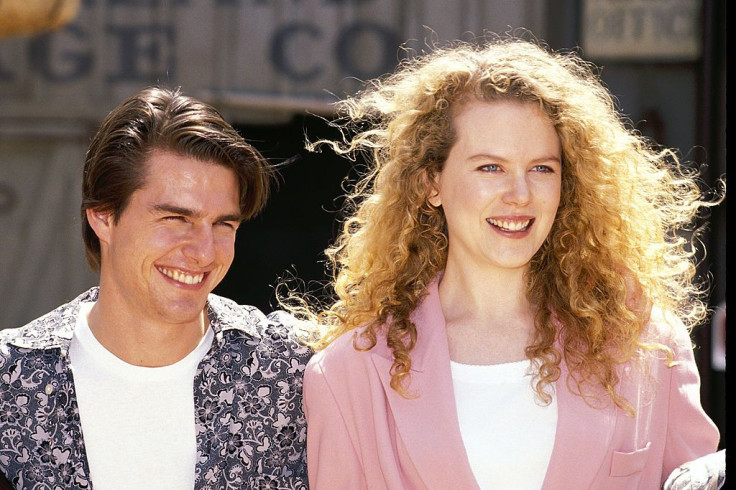 © Copyright IBTimes 2023. All rights reserved.