Nigerians Try To Stop Nigerian Internet Scammers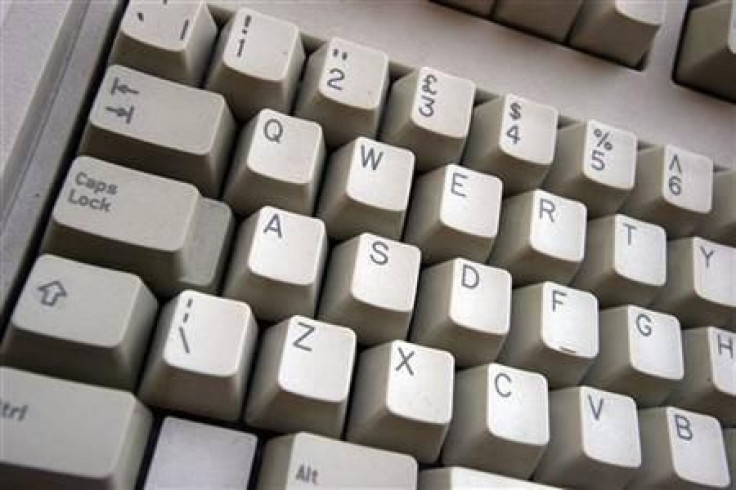 The Nigerian prince emailing about needing your bank account info to help access lost millions may cost you a chunk of your savings, if you're unsophisticated enough to buy it. But for the world at large, the Internet scams now associated with Nigeria -- though by no means limited to that country -- end up costing about $9.3 billion globally.
That's a type of fraud growing at a rate of 5 percent a year, according to 2009 data from the Dutch Research firm Ulstrascan AGI.
Russia, Brazil, and other African countries are growing sources of this type of spam emails, but 51 percent of the so-called "419 scams" -- named after the section in Nigeria's penal code that deals with fraud -- come from this West African country, analysis from Cormac Herley, a researcher at Microsoft Corp. (NASDAQ:MSFT) who runs a website that catalogs scam emails, reported.
Bereft of any government will to deal with the problem -- a bill tackling cyber crime still languishes in draft form -- Nigerians are coming up with their own solutions for the problem.
The Lagos-based Co Creation Hub, or CcHub, is a community of developers and entrepreneurs that focus on using technology to solve social problems. They are backed by names like Google (NASDAQ:GOOG) and the Omidiyar Network, the philanthropic investment foundation set up by eBay (NASDAQ:EBAY) founder Pierre Omidyar, as well as the Tony Elumelu Foundation, the namesake of the Nigerian banker and philanthropist behind it.
They forged ahead by setting up Wayopedia, a crowd-sourced repository of keywords and phrases used in scam emails. The idea is to use the keywords to build anti-virus software that will better block spam.
A nonprofit group working with Nigerian youth joined with Microsoft Nigeria to produce a video discouraging cyber crime and stigmatizing fraud. Together with Nigeria's Economic and Financial Crimes Commission, they are also pushing for cyber crime legislation.
The problem is that many of the scammers are young, qualified Nigerians without the job opportunities to put their computer talents to better use.
"Most of the cyber crime perpetrators are between the age of 22 and 29 and in higher education institutions," said Joshua Oyeniyi Aransiola, a sociologist at Obafemi Awolowo University in Ile-Ife, Nigeria.
Aransiola researched the so-called Yahoo Boys, named after the group's preference for sending spam to Yahoo! (NASDAQ:YHOO) email accounts, only to discover some of the crime syndicates were found among his own students.
Part of the problem is convincing scammers that legitimate opportunities in software development do exist, according to CcHub co-founder Bosun Tijani.
"Once these people see that they can make it in software development, it will help solve the problem," Tijani said. "Scamming isn't easy, these guys work hard."
But the problem is becoming more and more pressing as cybercrime takes a toll on Nigeria's reputation abroad. It also makes life tougher for Nigeria's legitimate tech entrepreneurs.
" 'Nigerian Scam' is now one of the suggested auto-completes in a Google search for Nigeria," said Cormac Herley, who puts the success of these types of crude and obvious scams down to a deliberate attempt to weed out the most gullible and manipulable.
"It's a big issue in Nigeria," Tijani said. "Nigerians have to go the extra mile to convince international partners they are serious."
Payments processor PayPal, owned by eBay, and available in over 190 countries, still won't operate in Nigeria. It's a common complaint among Nigerians that they use PayPal accounts overseas, but when they try to access funds back home, they can't.
Nigeria's cybercriminals are also getting more sophisticated, said Jennifer Perry, a UK-based expert on cyber crime who argues that scammers are increasingly better organized. In some cases they ask collaborators overseas to carry out detailed investigations into proposed victims to make scams look more authentic.
"It's no longer a single person in an Internet café. These can be highly organized criminal chains," she said.

That means grass-roots initiatives like those proposed by CcHub may have a long road ahead of them before seriously beginning to tackle the problem at the source.
© Copyright IBTimes 2023. All rights reserved.
FOLLOW MORE IBT NEWS ON THE BELOW CHANNELS