Nigeria's Space Program: A Rare Glimpse Inside The West African Nation's Satellite Operation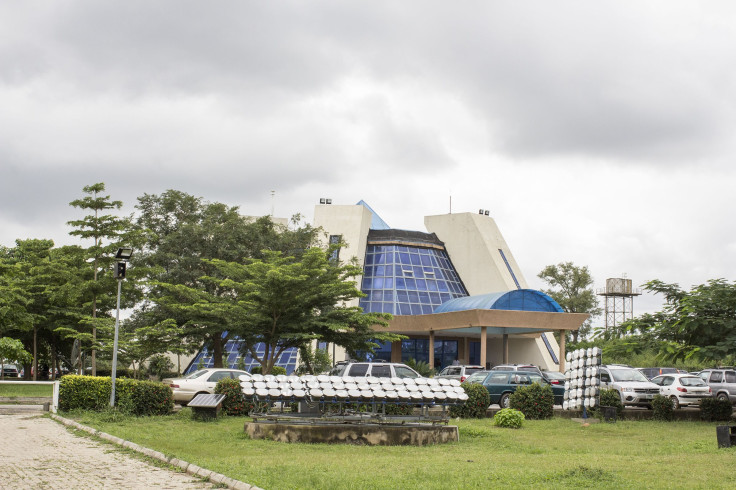 ABUJA, Nigeria -- Fifty years ago, U.S. President John F. Kennedy and Nigerian Prime Minister Tafawa Balewa conducted the first two-way phone call between heads of state via satellite.
The historic Aug. 23, 1963, call between two inspirational leaders whose lives ended at the hands of assassins heralded the beginning of a new telecommunications era. But it also marked Nigeria's first taste of "the peaceful use of space," as Kennedy termed it during the two-minute conversation.
Today Nigeria has a growing space program of its own, with five satellites orbiting the globe. The devices have a range of purposes, and though there is ongoing controversy surrounding the high cost of funding their manufacture and launch, the program's supporters cite benefits in areas as diverse as politics, natural disasters and business.
A principled endeavor
International Business Times visited the headquarters of the West African nation's National Space Research and Development Agency on the outskirts of Abuja last month for a tour of the facilities that included a conversation with Felix Ale, head of NASRDA's Media and Corporate Communications division.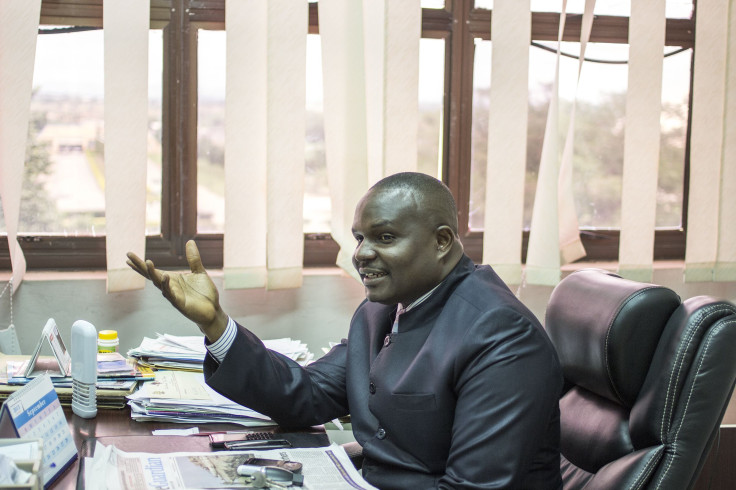 The agency's vast campus in Nigeria's capital is a physical testament to the many millions of dollars its federal government has poured into the program. For an idea of the scale of the program, NASRDA spent $13 million on its first satellite, Nigeria Sat-1, which was manufactured at Surrey Space Technologies in the U.K. and launched from a spaceport in Russia. Nig Sat-1 has been a resounding success, and it is still in use 10 years after it left the ground.
NASRDA has made significant strides since that first successful launch, and Ale says the agency is on track to meet its goal to design, build and launch a satellite of its own from a Nigerian launch site by 2020. That will mark many milestones, including the launch of a rocket that's neither a mortar nor an RPG from a Western African nation.
Unlike last century's space race between the U.S. and the Soviet Union, which was as much about establishing supremacy in the final frontier as it was about providing real benefits to citizens, Nigeria's space program is aimed squarely at improving people's lives.
"The focus of our space program is on the socio-economic development of the country," Ale told IBTimes in his airy office at the Abuja campus. "The best way to fast-track development in any part of the world today is through the application of space science and technology, and that informed the decision of the federal government of Nigeria to come up with the space program.
The view from the ground
The agency, created in 1995, has six "centers of excellence" throughout Nigeria, which provide vital support to the Abuja headquarters. The Abuja campus is still where most of the real work on the country's space program is done, and it is a strange sight to behold in a country better known for its urban slums and rural villages than for its aerospace adventures.
Spread over dozens of flat acres and about a 20-minute drive from central Abuja, the NASRDA campus greets visitors with a large cement gateway emblazoned with the name and symbol of the agency. It's an imposing structure that guards the long driveway leading to the futuristic structures that comprise the agency's nerve center.
The main NASRDA building looks like an architectural interpretation of an interstellar spacecraft, with tall, slanted concrete booms laid across a blue glass pyramid that evokes a space-age greenhouse. In the foyer, display models of satellites and rockets are bathed in a bluish light as the hot African sun pours in through tinted windows. The satellites are actual-size replicas of the ones on which Nigeria has spent millions of dollars to make a reality, and they are surprisingly diminutive considering their extensive capabilities.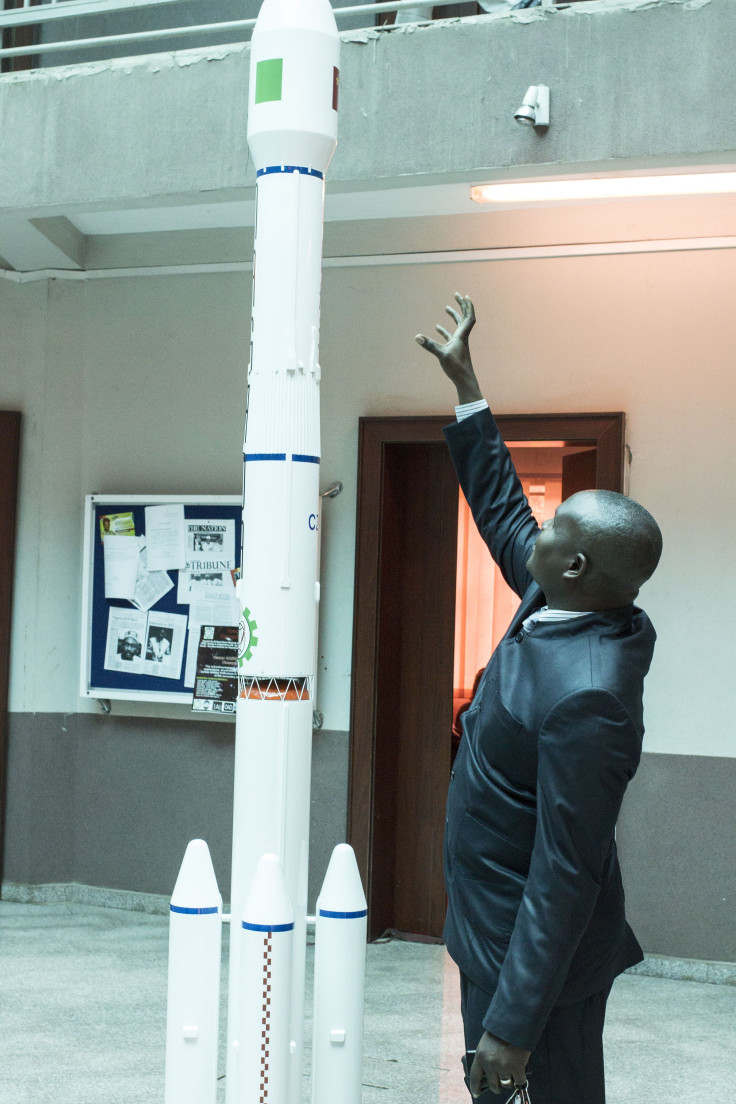 The ground communications hub, a massive off-white stucco box topped with one of the programs' many satellite dishes, is a few minutes' walk from the main edifice, and it's where the bulk of NASRDA's communications with its satellites begin.
A number of administrative and engineering buildings are strewn haphazardly across the rest of the grassy campus, and Ale mentioned that America's NASA space agency has lent the program further legitimacy by installing its only observatory equipment based in Africa at the agency's outpost in Toro, Nigeria.
Though NASRDA is a hive of ground-based activity, its most vital work takes place via five satellites orbiting thousands of miles above the Earth.
Politics in space
The satellite telecommunications that were once the province of the two international leaders who made that initial transatlantic call in 1963 are now used for routine sat-phone communications (in parts of the world where cell-service is unavailable) and for new types of political purposes. Nigerian politics are rife with corruption, and contested elections are the norm, not the exception. In response, NASRDA has taken the lead in using technology to improve access to the ballot across the nation in hopes of giving people in the country's farthest-flung regions a voice.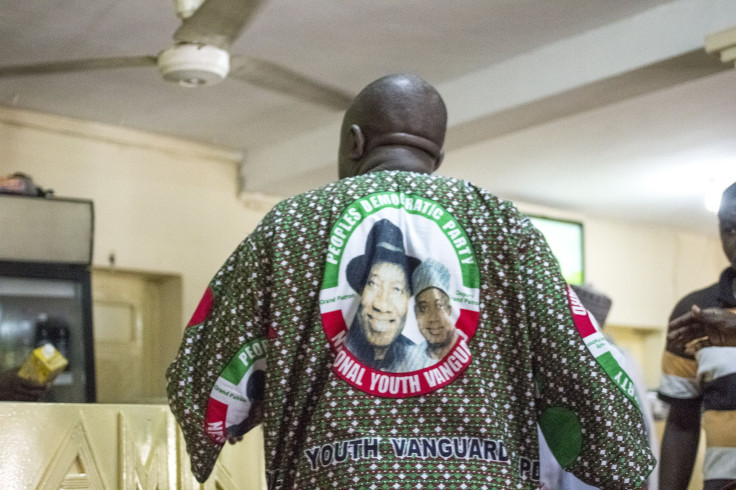 In 2011, the space agency used its satellites for the purpose of election monitoring for the first time, providing crucial information about voters who may otherwise have been overlooked by poll workers. During the run-up to that year's presidential election, NASRDA provided detailed up-to-date satellite-generated maps to help electoral officials locate small villages and roaming groups of people who were not represented on static paper maps.
"With the satellite images on your table, you can see the details of various communities of every nook and cranny of the country. You need that to perfect the electoral process in the country," Ale said. "They will know where the ballots need to be made accessible, how many people are there, all these things in order to do planning for a future election."
Now that the federal government has come to understand how vital such information can be to ensure fair elections, Ale said that Nigeria's Independent National Electoral Commission has created a joint committee with NASRDA to work together to use satellite capabilities to their full extent as the 2015 presidential election draws near.
International benefits
Though the Nigerian space program is mainly focused on improving the lives of Nigerians through the use of cutting-edge technologies, it has also been helpful in addressing the needs of other countries. The U.S. city of New Orleans and adjacent Louisiana and Mississippi gulf coasts, though thousands of miles from Nigeria, benefited from Nig Sat-1 passing over the region as Hurricane Katrina approached landfall in August 2005.
NASRDA, like several other space agencies around the globe, participates in the Disaster Monitoring Constellation, an assemblage of satellites manufactured by Surrey Satellite Technology. The constellation, under the auspices of the International Charter for Space and Major Disasters, provides satellite imagery of disasters to governments around the world, and during the worst natural disaster in recent American history, Nig Sat-1 provided data and imagery used to determine what was happening on the ground.
"The first satellite to provide useful data during Hurricane Katrina was Nig Sat-1 because it was at that location at that time, and as a member of the Disaster Monitoring Constellation, we were able to make data available to relevant agencies in America to assist in addressing this problem," Ale explained.
Nigerian satellites have also provided information and images during other disasters around the world, including the bushfires that swept across Australia in 2006 and last year's catastrophic flooding in Nigeria and neighboring countries.
Agricultural support
One of the key uses of Nigeria's modern space program is rooted in the ancient practice of farming. As an emerging market, Nigeria is still home to millions of farmers whose success has long been dependent on the whims of Mother Nature. Nig Sat-1, as the country's first orbiter, provides data and imagery for monitoring conditions in that land-based sector.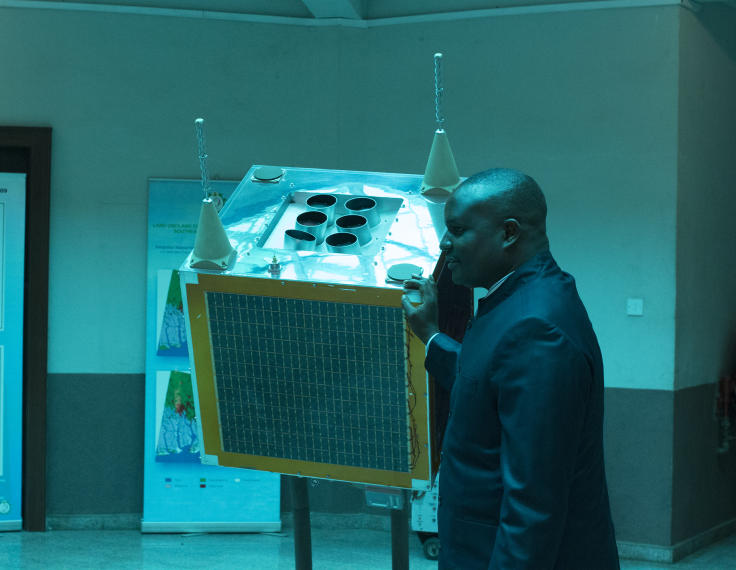 The satellite was used to create the first ultra-detailed map of the country, allowing the government and other relevant parties to determine where agriculture is being undertaken and what areas of the nation may need farming support. The four non-commercial NASRDA satellites are also used to enhance real-time weather forecasting and trend data, which helps farmers from Kano State to Lagos, Ale said. Produced in partnership with institutions and universities across Nigeria, that data has helped increase crop production throughout the country, he said.
The satellite has also been used to help monitor the country's ecological health, with a focus on the degradation of the oil-rich Niger Delta region, which has suffered repeated spills that discharged more raw petroleum than did the BP disaster in the Gulf of Mexico. Millions of barrels of oil go unaccounted for in Nigeria each year, and spills have damaged the fragile ecosystem on which many area fishermen depend. Satellite images can pinpoint where obvious problems exist.
Commercial use
Four of Nigeria's satellites have been reserved for public purposes, though a fifth, launched in 2007 from a Chinese spacecraft, was intended for commercial use. Dubbed NigComSat-1, the satellite failed due to a technical error deemed unfixable and was abandoned. In 2011, the satellite was replaced with one called NigComSat-1R and launched free of charge, as the Nigerian government had fully insured NigComSat-1. NigComSat-1R serves as a revenue generator for Nigeria's federal government, Ale said.
"We have a commercial outfit known as NiComSat Ltd., charged with the responsibility of day-to-day management of the communications satellite vis-a-vis the use of sales of bandwidth to generate income for the government," he explained.
Ale declined to discuss how much money the satellite brings in or what companies or organizations purchase its bandwidth, but a description on its official website provides some insight.
"[W]e provide, deploy and implement turnkey solutions ranging from Internet infrastructure, Voice over Internet protocol (VoIP), Satellite communications, and wireless communications," the description reads, and the satellite's range reportedly covers much of Africa as well as parts of Italy.
The fact that a space program even exists in Nigeria may come as a shock to many who are aware of the unimaginable poverty that plagues huge swaths of the country. And a major controversy broke out in the U.K. earlier this year over how the British government will send 1.14 billion pounds ($1.83 billion) in aid to Nigeria over five years while the country invests millions in a space program many Britons see as wasteful, especially in light of its new plan to train one or more astronauts to send to space with their Chinese, American or Russian counterparts by 2015.
Ale dismisses such criticism of the nation's space project, saying that NASRDA plans to continue to find new ways to help people and governments in Nigeria and around the world. Though it may seem out of place in one of Africa's most troubled nations, for Ale, the space program is an integral part of Nigeria's plans for the future.
"Why did John F. Kennedy choose to call Nigeria despite the fact that they [the U.S.] have many allies around the world?" Ale asked. "That goes to show that Nigeria occupies a very strategic place in global history, and because of that we should not just be a consuming nation. We should strive ahead strategically to make our impact known not only in Africa but across the globe as a key player.
© Copyright IBTimes 2023. All rights reserved.