Nikki Bella Explains Absence From WWE 'Raw' 30th Anniversary: 'They Had Nothing For Us'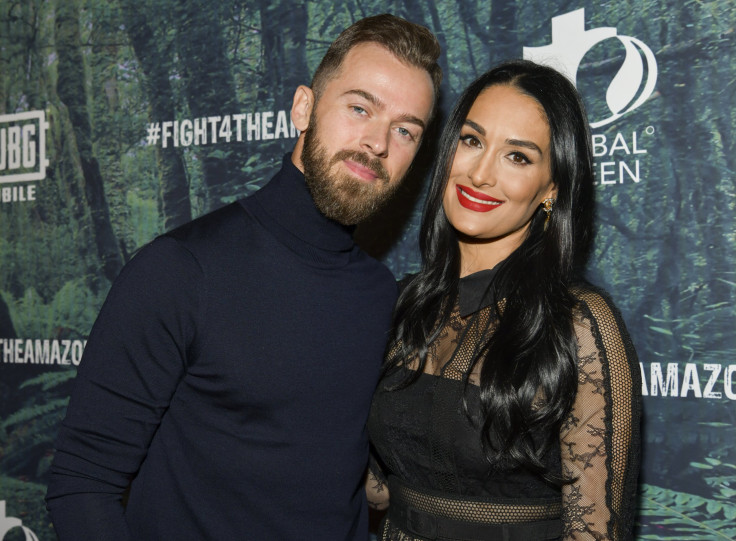 KEY POINTS
Nikki Bella explained the Bella Twins' absence from Monday's WWE "Raw" on Instagram Live
She claimed to have been told by the WWE that they had no plans for her and her sister Brie for "Raw 30"
The Bellas said on Twitter that they were advertised before they were confirmed for the show
Nikki Bella has addressed the Bella Twins' absence from Monday's episode of WWE "Raw."
Monday's episode was the 30th-anniversary special, and several legends were brought in for the show. WWE Hall of Famers Nikki and Brie Bella were initially advertised for the show, but they were later pulled from ads and did not appear on "Raw," according to Wrestling News.
The Bellas later said on Twitter that they were advertised before they were confirmed for "Monday Night Raw's" 30th-anniversary edition.
Nikki shared more details about their absence from WWE "Raw 30" while on Instagram Live.
"I want to take a second to get on and talk about a few things. First, [I want to talk] about a few wrestling headlines I saw because, as you will see, the narrative will try to get changed so some people look good and others look bad. This is what is so amazing about this platform. We get to talk about the truth, right?" the wrestler began.
Nikki then said that she, her husband Artem Chigvintsev and her sister Brie "have been booked on crazy media" from Monday to Thursday as part of the promotion of her wedding special, "Nikki Bella Says I Do," which premieres Thursday night.
She explained that the show is "WWE-owned," which is why trailers for it appeared on "Monday Night Raw."
She claimed that she and her sister talked to the WWE creative team about appearing on "Raw 30" for the promotion, but "they said they had nothing for us."
"So we were booked on media on Monday, Tuesday, Wednesday and Thursday. ... Our whole team, including WWE and everyone else, had booked us for Monday being in New York," she said, explaining their absence. "We already had all these commitments per the company we work for and everyone else."
Nikki said that she shared their side of the story because "stories change."
"I know people like to throw it on people, but I'm not going to let that happen," she said.
Ahead of the premiere of "Nikki Bella Says I Do," Nikki spoke to Us Weekly this week about why she decided to wear a gown she bought when she was engaged to John Cena to her wedding to Chigvintsev in Paris in August 2022.
She explained that she held onto the wedding dress because it gave her the feeling of "empowerment."
"I had the moment with that dress ... when I saw it," Nikki told the outlet. "It was all something that I dreamed of."
"I went back and forth with that decision," she continued. "For me, it [reflects] how I stand as a strong woman, I was like wait, why should I not wear what I love? Because of my past? It just didn't make sense to me."
Her sister Brie disagreed with her decision, but Nikki argued that she would only change her mind if her groom had "an issue with it." To her surprise, Chigvintsev was "cool about it."
"He looks at it as just a material thing. He probably wanted me to save money but then didn't realize I bought a few other dresses after," she joked.
"Nikki Bella Says I Do" premieres Thursday at 9 p.m. EST on E!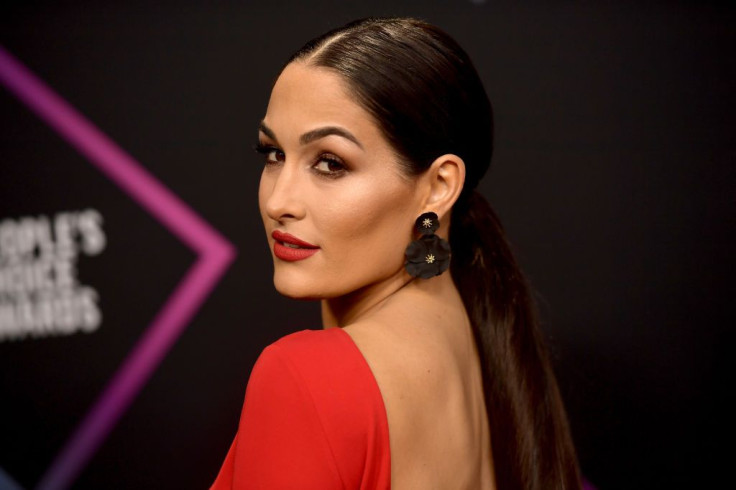 © Copyright IBTimes 2023. All rights reserved.