Blake Shelton, Carson Daly Aim For Real-Life 'The Hangover' On New Show 'Barmageddon'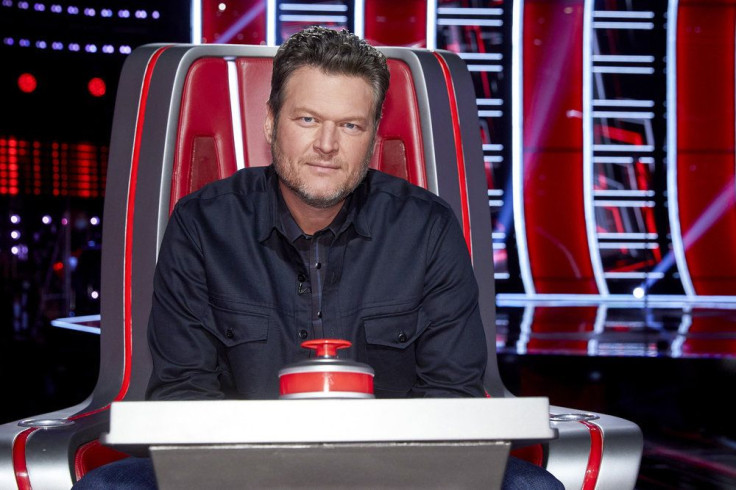 KEY POINTS
Blake Shelton said Gwen Stefani and Sheryl Crow were the first ones they filmed for "Barmageddon"
Shelton and Carson Daly initially had no plans to join the contestants but couldn't resist joining the fun
Daly said the idea of "Barmageddon" started during the pandemic because they wanted unadulterated fun
Blake Shelton and his pal Carson Daly created the new show "Barmageddon," which premiered Monday.
Shelton promised a lot of fun and a good time on his new show with his close pal, Daly. In an interview with People, the "Voice" judge spoke about the show and their goals for it.
"What we were aiming for was real-life The Hangover," Shelton told People. "We wanted to try to capture that in a TV show with people that we know."
"Barmageddon" is hosted by WWE Hall of Famer Nikki Bella. The game show also featured the celebrities' friends and loved ones, including Shelton's wife Gwen Stefani, Sherly Crow, Trace Adkins, Kane Brown and more, battling at Shelton's Ole Red bar in Nashville.
"Unfortunately for Gwen and Sheryl, they were the very first episode that we actually taped. Gwen had to be the guinea pig for everybody else," Shelton said. "She and Sheryl both did so well and just let their hair down and went for it. They set the bar for the tone and personality of the series. It gave us the confidence to say, 'We really can do this.'"
He added, "If these two icons are willing to be on this show and do shots of gross stuff and play absolutely stupid games, then we know we have something here."
Shelton had no plans to join the over-the-top games himself. However, he later found himself facing off with Brown later in the season.
Shelton said he and Daly couldn't resist joining the fun.
"We started playing the games with the contestants and the celebrities. We were becoming part of the show," he said. "I was always just going to be in the background and Carson was going to be making drinks and commenting. Next thing, because it's so much fun, I wanted to be a part of it."
Still, the "God Gave Me You" singer said a 28-year-old Shelton would be handling the show differently. At this point, "I like to watch other people do stupid stuff — not necessarily be the one doing it."
As for how the two pals came up with the idea of the game show, Daly said it started during the pandemic when they were sequestered on "The Voice" set.
"We're both very dumb men, and we come up with lots of what we think are great ideas," Daly joked, adding that they almost started a "beef jerky company."
"It's unadulterated fun. S--t talking was at the top of the list. Our friends showed up for us, and it was a blast," he added. "I can't believe one of our idiotic ideas actually is happening."
Daly said they just wanted to have fun and likened "Barmageddon" to an "adult spring break."
"There's no pressure, and people get to see the real side of you," he added.
"Barmageddon" premiered at 11 p.m. on USA Network Monday.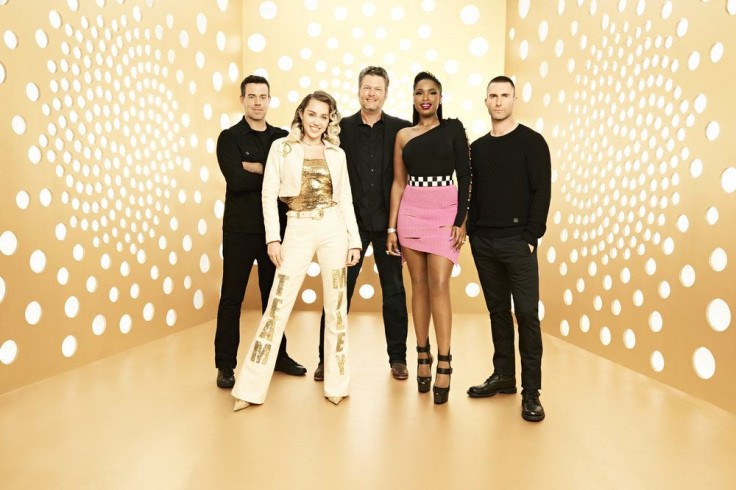 © Copyright IBTimes 2023. All rights reserved.
FOLLOW MORE IBT NEWS ON THE BELOW CHANNELS