Nintendo 'Looking' At VR As It Prepares For Smartphone Game Launch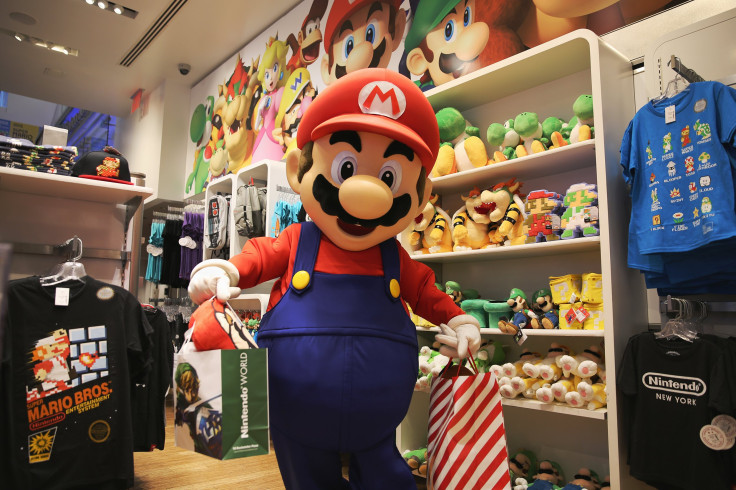 Nintendo is in limbo at the moment. Profits for the usually lucrative holiday season were down, and beyond the upcoming Legend of Zelda game, the company's ailing Wii U console is unlikely to see many more hit titles. However, with its first smartphone game due next month, the much-anticipated NX console to be unveiled in June and a possible push into virtual reality, the company's long-term future looks bright.
Nintendo has just posted its latest set of financial results for the three months ending December 2015. Net profits fell 36 percent year-on-year to 29.1 billion yen ($241 million) on revenues of 221.5 billion yen. During the three months Nintendo sold 1.87 million Wii U consoles, a slight decline compared to last year. The main reason for the drop in profits, however, was a lack of a killer title for the console during the holiday season.
Nintendo relies on software sales to sustain its business, but with just 12.6 million Wii U consoles sold since 2012 — compared to 19 million Xbox One consoles and over 37.7 million PS4 consoles sold since 2013 — the company is unable to sell games in the volumes it once did. Add to this the biggest organizational shake-up at the company in decades — as a result of the untimely death of president Satoru Iwata in July 2015 — leading to delayed development in certain areas.
There are, however, several lights at the end of the tunnel.
The first is Nintendo's push into the fast-paced smartphone games market, with its first title, called "Miitomo," due to be launched next month. When Nintendo announced plans to enter the smartphone gaming world, it was thought characters like Mario and Luigi would make the move to the small screen, but Miitomo is something completely different. The game has been made in collaboration with Japanese mobile games developer DeNA and will be a a free-to-play messaging-based application.
However, President Tatsumi Kimishima said Tuesday that the second smartphone game from Nintendo would use one of the company's best-known videogame characters, though he wouldn't say which one.
Nintendo is also set to announce its next console, code-named NX, at the Electronics Entertainment Expo (E3), which takes place in June. Details about the console, which Nintendo refers to as a "dedicated games platform," are still shrouded in mystery but Kimishima did say in December that the console "is something unique and different. It's something where we have to move away from those platforms in order to make it something that will appeal." It is unclear if the console will go on sale before the end of 2016.
Finally, on Tuesday Kimishima said the company was "looking into" virtual reality (VR). With Sony about to launch its PlayStation VR, Facebook opening pre-orders for the Oculus Rift and everyone from Apple to Google investigating the possibilities of VR, it is unsurprising that Nintendo has an interest.
VR could be part of the company's NX console offering or the console could offer support for VR in the same way Microsoft has built support for Oculus Rift into the Xbox One.
© Copyright IBTimes 2023. All rights reserved.
FOLLOW MORE IBT NEWS ON THE BELOW CHANNELS