Nintendo NX Will Not Be Successor To Wii Or Wii U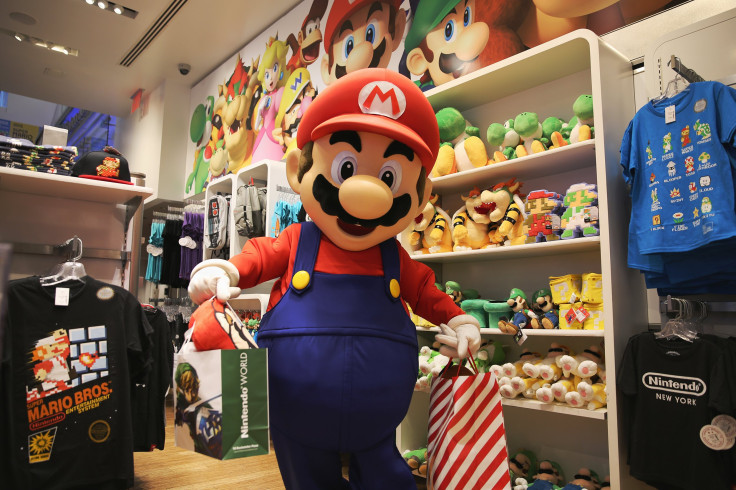 In one of his first interviews since taking over as Nintendo's president, Tatsumi Kimishima has revealed the company's crucial next product -- the Nintendo NX console -- will be "unique and different," and won't simply be a successor to the Wii or Wii U.
Speaking to Time, Kimishima wouldn't give any details about the secret project, but did promise that gamers would see something completely new in 2016 from Nintendo. "I can assure you we're not building the next version of Wii or Wii U," he said. "[NX] is something unique and different. It's something where we have to move away from those platforms in order to make it something that will appeal."
Announced by Kimishima's predecessor Satoru Iwata -- who died unexpectedly in July -- the Nintendo NX is due to be released in 2016 and is described as a "dedicated games platform with a brand new concept." Little else is known about the device, but a report from the Wall Street Journal in October said software development kits (SDKs) had already been shipped to developers with sources saying the NX would include "both a console and at least one mobile unit that could either be used in conjunction with the console or taken on the road for separate use."
Following the huge success of the Wii console, which has sold over 100 units, Nintendo has struggled to compete with consoles from Sony and Microsoft with its Wii U console, which has sold just 10 million units since launching in 2012. However Kimishima says the Wii U will remain an important component of its offering and they are not just going to abandon those who have purchased the console.
"I think our first job right now is to make sure that the customers, those 10 million customers who have a Wii U at home have software to play," Kimihsima told Time. "And we need to make sure that they are satisfied with their purchase and continue to enjoy playing on this platform."
When asked about the NX codename and whether there is any meaning behind it, Kimishima said he simply doesn't know: "As for the codename NX, I don't believe that there's any real meaning behind it, and to be perfectly honest, I don't know where it came from," Kimishima said. "Or perhaps Mr. Iwata had meant to tell me and then never got the chance."
The Nintendo is just one part of the company's future strategy. In 2016 Nintendo will also expand its offering to smartphones as part of a deal with mobile game developer DeNA. The first game, which was initially slated for release in 2015 but has been delayed until March, will be called Miitomo.
The game, which allows players to download and edit their Mii characters and communicate with others, has not been explained very well admitted Kimishima, especially to Western audiences.
"I don't think we have been able to successfully communicate what we're trying to do at this point." The Nintendo president said the delay in releasing the game is partly down to the company's desire to get that message across more effectively. "From now until that time we're going to be thinking about what we'll do to promote this application, and what we can do to make sure that it is understood by our prospective consumers."
© Copyright IBTimes 2023. All rights reserved.
FOLLOW MORE IBT NEWS ON THE BELOW CHANNELS