Nintendo To Reveal First Smartphone Game, But Will It Be A 1Up?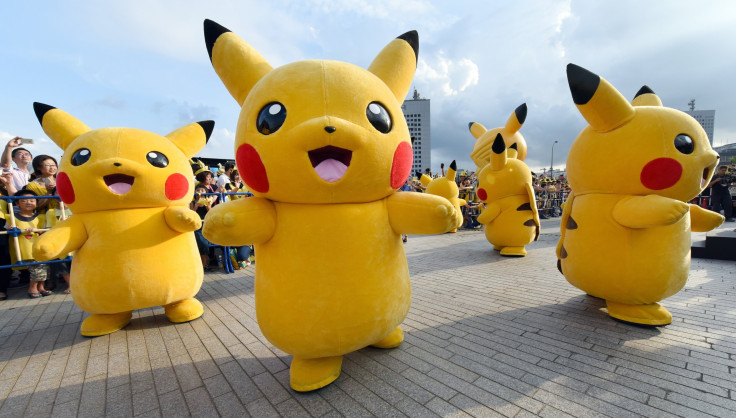 Nintendo is set to announce its first smartphone game Thursday, but details are scarce about what sort of title will mark the company's initial foray into the lucrative mobile gaming business. With no shortage of rivals, from EA to Supercell, competing for players' attention and dollars, Nintendo's success is not guaranteed -- even if it takes franchise hits like Mario, Zelda or Pokemon mobile.
The console wars once pitted Nintendo against Sega as the two competed for supremacy. The latter made way for Sony who soon emerged as the console king following the release of the PlayStation. The Nintendo Wii was a bright spot for the company, but that innovation was not enough to keep it from losing ground against Sony and then-upstart Microsoft. Now, Nintendo is relegated to the handheld world. To prevent sliding into further irrelevancy, the stumbling Japanese giant will need its big bet on mobile gaming to pay off.
Nintendo lags behind Sony's PlayStation and Microsoft's Xbox One in consoles, but its jump into mobile gaming potentially offers billions in new revenue streams for the company, Peter Warman, Newzoo CEO and video game analyst, said to International Business Times. "Unbelievable that it has taken so long for Nintendo to take action. They had to see Apple, Google, King and SuperCell surpass them in terms of 2014 game revenues to take action towards mobile," Warman said.
Nintendo revealed its plan after releasing earnings Wednesday, the Wall Street Journal reported. Nintendo's earnings report for the first six months of its fiscal year, ending September 30, was a mixed bag. Net sales were 204.2 billion yen (around $1.7 billion), up 19.1 percent from the same period last year. Nintendo turned a profit in the first six months of its fiscal year, going from a loss of 5 million yen in 2014 to a profit of 8.98 billion yen (roughly $74.5 million). Nintendo reported 11.5 billion yen in net income, down from 14.3 billion yen in 2014.
Hits such as "Animal Crossing: Happy Home Designer" for the Nintendo 3DS (2 million in global unit sales), "Splatoon" (2.4 million in global sales) and "Super Mario Maker" (1.88 million in global sales) were behind Nintendo's improved fortunes. While Nintendo's star has faded in the console realm, it continues to make great games that consumers purchase.
A Crowded Market
Console success is not the same as smartphone success and Nintendo will be entering a very crowded market, according to Warman. "The biggest question is if Nintendo and DeNA realize what running a mobile game as a free service means in terms of marketing, continuous product development, monetization, Big Data handling, personalization and therefore organization," Warman said.
Nintendo can look at the success of Electronic Arts and Konami as they have grown their mobile empires along with steady profits as they expanded beyond consoles and PCs. EA reported 150 million active users for its mobile games in the first quarter of its fiscal year. After seeing the success of the smartphone version of "Power Pro Baseball," Konami has called mobile its future, Wired reported.
Nintendo of America Inc. Products | FindTheCompany
"Candy Crush" maker King Digital reported net profit of $164 million in its first quarter. And one only has to look at the success of "Clash of Clans" developer Supercell, which reported full-year revenue of $1.7 billion, as another example of gigantic mobile success.
Cautionary Tales
But there are also cautionary tales that show it can be difficult to maintain success in mobile gaming. The hit franchise "Angry Birds" was not enough to prevent Rovio from cutting 260 jobs earlier this year. Zynga, once the darling of Facebook with hits like "Farmville," is now listed as among the worst Internet IPOs.
All of these companies had growing pains as they adapted to the competitive mobile market, but that's why Nintendo partnered with DeNa. The developer has a history of hit mobile games, including "Rage of Bahamut" and "Marvel Mighty Heroes," and will lend its expertise to Nintendo's latest venture. "We haven't talked to Nintendo about targets, but at DeNA, our best-selling game ["Kaito Royale"] brought in 3 billion yen [close to $25 million] a month, and we want to surpass that," Isao Moriyasu, DeNA Chief Executive, said to Reuters.
To succeed, Nintendo may have to revamp some internal processes tied to console development. "They need to ditch their approach of blockbuster launches," Warman said of a potential hurdle facing Nintendo. The company is used to longer development cycles and huge budgets for its games. "They're doing a big launch tomorrow which might be a sign that it's probably a paid game. If you take that approach, you need to come out with a big bang and earn your money in the initial period." A free-to-play game has its own pitfalls and Nintendo will need to learn from consumers over a period of months to properly monetize the game with add ons.
Nintendo is used to being among the biggest names in gaming, but in the mobile world it while have to earn its stripes all over again.
© Copyright IBTimes 2023. All rights reserved.