Nintendo Switch: How To Get One Amid Pandemic
KEY POINTS
The Nintendo Switch is a great entertainment tool while staying at home
The Switch is sold out in many retailers due to COVID-19
Here's how to get a Switch gaming device amid the pandemic
The 2019 novel coronavirus has forced people to stay at home for their own safety. While some people make it a point to stock up on essentials like toilet paper and webcams for use with video chat apps, some have made getting a Nintendo Switch one of their top priorities for the pandemic.
With that said, it's now difficult to get a Switch. GameSpot even goes on to say that there's a "major national shortage" of the gaming device. Retailers and stores are either low on stock or out of stock, which means players can't get one for themselves, even if they have the money to spend for it. Nevertheless, there's a way to get a Switch – and that way is through sheer diligence.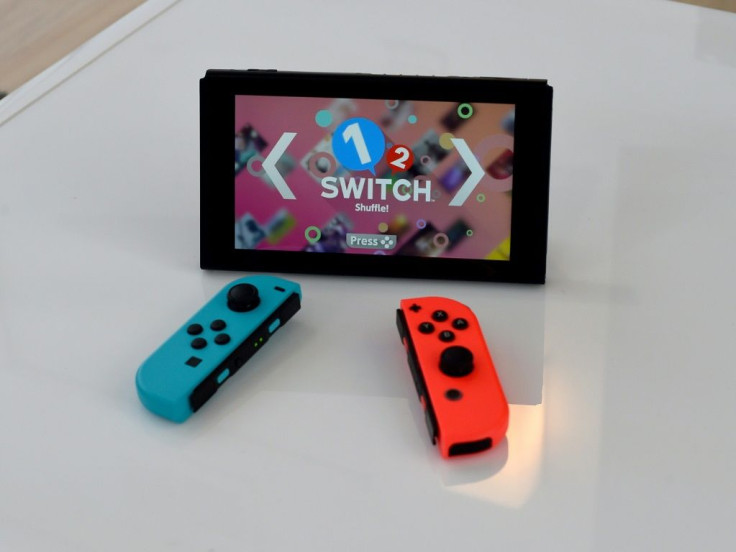 Here's a quick guide on how to get a Nintendo Switch amid the COVID-19 pandemic.
Get it new
As mentioned, players might find it hard to get a Switch device for themselves. Nintendo itself told GameStop in an email that "Nintendo Switch hardware is selling out at various retail locations in the US, but more systems are on the way." Fans will do well to check out the following retailers if they have any stock:
Amazon normally receives supplies of the device. As of writing time, Amazon still has one Nintendo Switch with Neon Blue and Neon Red Joy-Con left. The device sells for $300, which means those who want it better get it before someone else does. Third-parties sell Switch units via Amazon for nearly $600.
Best Buy and GameStop both do not have the Switch in stock, but they normally receive a fresh supply regularly. Buyers better check back from time to time.
Walmart and Target don't have any Switch units to offer at the moment. Buyers are advised to check back from time to time.
Get the handheld-only version
Those who find the Switch Lite a viable option should instead get it because it's easier to acquire compared to the regular model.
B&H Photo sells Switch Lite in varying colors. Models in gray, yellow and turquoise are available for $219 as of writing time.
Get it refurbished
Finally, those who don't mind getting refurbished models can go to Nintendo's own website to see if the game company has some units available. There aren't any units available as of writing time, however.
© Copyright IBTimes 2023. All rights reserved.