Nintendo Switch Joy-Con Sync Issues: Fixes To Help Your Controller Work Better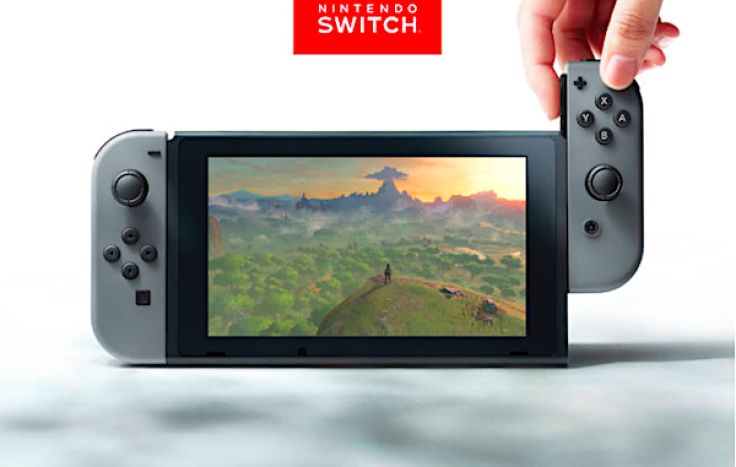 Nintendo Switch has just released, but the console's day-one patch doesn't fix the Joy-Con sync issues that were previously bothering press. Here are five ways to get a better signal with your left or right Joy-Con.
WHAT IS THE JOY-CON SYNC ISSUE?
Prior to the Switch's release, many members of the press experienced signal loss issues primarily with the left Joy-Con. You'll know this is happening to you if you're playing a game and your character keeps walking in the wrong direction for a few seconds.
You can also visually replicate the issue by going to System Settings > Controllers And Sensors > Calibrate Control Sticks. If you keep swirling the stick around in a circular motion, you'll see brief moments where the indicator pauses. That's when the Joy-Con has become desynced.
HOW DO I FIX MY JOY-CON SYNCING PROBLEMS?
System Update: A system update for the Switch has been dispatched for day one, and some users are saying that it fixes the problem. We're skeptical, but keeping firmware up to date is still essential for fixing all manners of bugs on any new console regardless. You'll be prompted to download the update once your Switch is connected to the internet. You can also download it manually in System Settings > System > System Update.
The latest word, however, is that you should have the Joy-Con attached to the tablet while the process happens.
Sit Closer: If that didn't work, it's because the Switch isn't getting a strong enough signal from the Joy-Con. To address this, just sit closer to the docked system.
Use The Joy-Con Grip: The Joy-Con Grip comes with every Switch, and it essentially combines the two separate Joy-Con into something that more closely resembles a standard controller. Because this setup is less prone to your hands covering and blocking the signal, it generally improves sync problems.

Use The Switch In Portable Mode: It's not ideal, but we do know the Joy-Con sync issues only happen when the controller is detached from the tablet. If you're getting really frustrated, just play with them attached for now.
Use A Pro Controller: Another option is to buy a Pro Controller for $70 if you haven't done so already. This more standard remote outputs a stronger signal and rarely or never has sync issues.
We understand that none of these solutions are great, but they're the best ones on offer right now. Nintendo is reportedly investigating the issue, but officials have yet to comment on a true fix at this time.
Nintendo Switch is available now for $299. For those hoping to find a system, read our brand new buyer's guide.
How has your experience with the Switch been so far? Are you having sync issues or other problems with your left Joy-Con? Tell us in the comments section!
© Copyright IBTimes 2023. All rights reserved.