Nintendo's 'Legend Of Zelda' Mobile Game Could Have 2017 Release Date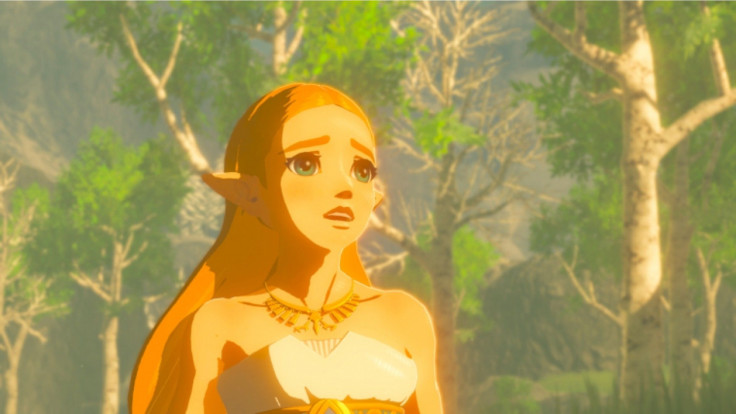 Nintendo's Zelda franchise has been on nearly every Nintendo console since the company's inception. Soon, the game series could be heading to your phone. Nintendo is developing a new entry for The Legend of Zelda that will be for smartphones, the Wall Street Journal reports.
Few details are available about the series' smartphone entry, but it is slated to release in the second half of 2017 alongside Nintendo's delayed mobile Animal Crossing game. As the WSJ notes, Nintendo's exact The Legend of Zelda mobile and Animal Crossing release dates are still undetermined for both smartphone titles.
Read: Super Mario Run Did Not Meet Nintendo's Sales Expectations
The reported release adds yet another major Nintendo franchise to the company's continued push onto Apple iOS and Google Android. Miitomo, which Nintendo first released in early 2016, was the company's first major smartphone release and featured Sims -like social networking. The company followed Miitomo with Super Mario Run and Fire Emblem Heroes.
The launch for both titles weren't without some stumbles — Nintendo previously said more than five percent of Super Mario Run users paid for the full $10 version — but they've still been strong performers for the company. Nintendo said Fire Emblem Heroes has earned more than $5 million in revenue, while Super Mario Run has brought in $53 million.
Nintendo hasn't confirmed what format the game might take when it heads to smartphones. While the Zelda series has traditionally been a single-player campaign-driven series, Nintendo also taken the series on unconventional side spinoffs in the past, as with 2007's Link's Crossbow Training. In addition, the game could also take varying approaches to its monetization. For example, Super Mario Run had its one-time $10 unlock fee for all of the game's levels, while Fire Emblem Heroes relies on microtransactions for revenue.
While Nintendo has traditionally developed games exclusively for its own products, the company's recent smartphone push reflects changing attitudes for its games. Nintendo has said it views these smartphone games as extensions to reach new audiences who'll hopefully be converted into Switch owners down the road.
Read: Nintendo Wants More Than One Switch Console In Every Household
As a brand ambassador too, Nintendo also couldn't have chosen a stronger title than Zelda. The Legend of Zelda: Breath of the Wild was a central driver for Nintendo Switch sales during its launch in March, managing to sell even more units than the Switch itself. Nintendo sold an estimated 2.76 million units of Breath of the Wild versus 2.74 million Switches in March alone. Analysts credited the discrepancy both to buyers who wanted a collector's edition and as a reaction to the console's scarcity.
The Journal's report also notes that a new Pokémon Trading Card Game was also in the works from the Pokémon Company. While Apple and Android users previously had 2011's Pokémon TCG Online, the new entry could be a potential sequel that could bring updates to the long-running trading card game franchise.
© Copyright IBTimes 2023. All rights reserved.
FOLLOW MORE IBT NEWS ON THE BELOW CHANNELS