Nintendo Switch Sales Numbers: Nintendo Wants To Sell 10 Million Switch Consoles This Year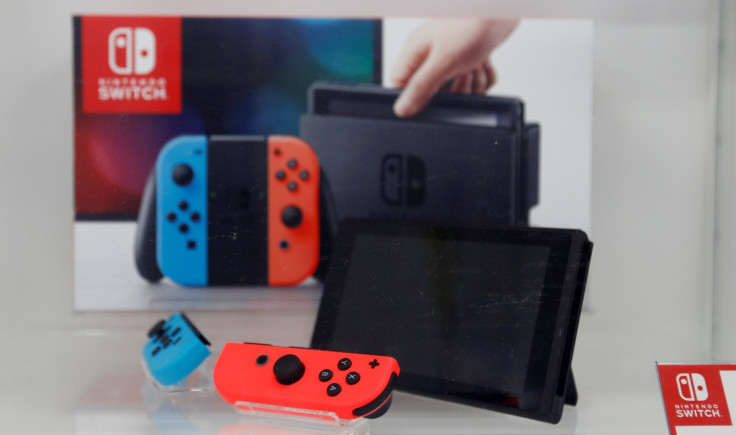 Since its spring launch, the new Switch console has been a strong performer for Nintendo. And for the upcoming year, Nintendo plans to take an aggressive projection for the console's sales.
In a briefing Thursday, Nintendo set an ambitious initial sales target for the Switch, aiming to sell 10 million units by the end of this fiscal year. Nintendo's sales goal is buoyed by strong initial figures for the Switch as, via its earnings release, the company said it had sold 2.74 million Switch units in March.
Read: Nintendo Switch Vs. Wii U Sales: New Console Is Nintendo's Best-Selling Release
If the Switch hits Nintendo's initial sales goals, it would also double as a return to form for the company after recent stumbles. As the Wall Street Journal notes, the Wii U — which preceded the Switch — had dismal lifetime sales of 13.6 million units. By comparison, the original Nintendo Wii sold around 20 million units in its first year on its way to more than 100 million in lifetime sales.
Despite the Switch's staggered release strategy, Nintendo also confirmed that software has been a major driver for console sales. According to Nintendo, The Legend of Zelda: Breath of the Wild sold 2.76 million Switch copies since the console's launch. Notably, this figure is more than the number of actual Nintendo Switches the company reported to be sold — analyst firm NPD Group previously credited the difference to buyers who purchased additional copies of the game as a collectible.
Read: Nintendo Switch 3rd-Party Game Releases Aren't Successful Or Important, Says Stardock
For Nintendo, its focus will now turn to keeping the console's initial sales momentum going beyond its launch window. Along with upcoming flagship titles like Splatoon 2, Nintendo is reportedly planning to double its production of Switches this year.
© Copyright IBTimes 2023. All rights reserved.
FOLLOW MORE IBT NEWS ON THE BELOW CHANNELS