Nora Ephron Dead: Her Top 10 Most Memorable Quotes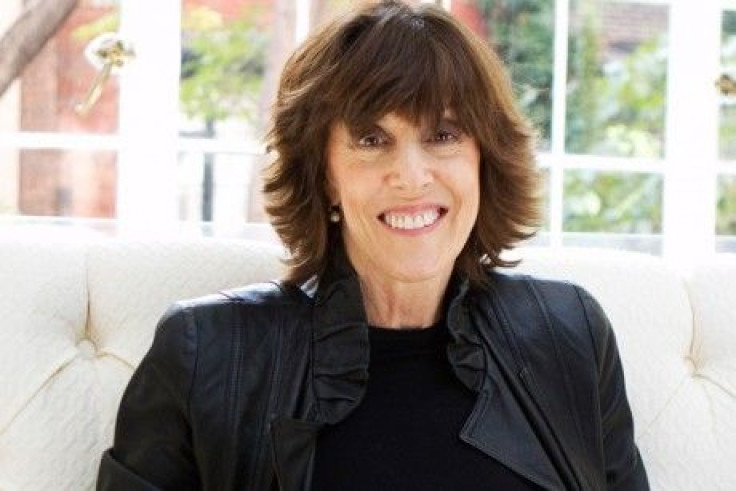 Nora Ephron, Oscar-nominated screenwriter, author, humorist and journalist, died on Tuesday after a long battle with acute myeloid leukemia. She was 71.
The accomplished writer was best known for her witty romantic comedies, including When Harry Met Sally, Sleepless in Seattle and You've Got Mail.
Hollywood is mourning her death.
Nora was an era, Meg Ryan said. We pictured ourselves inside her dreams and they became ours. All wisdom, wit and sparkle lights, what a treat she was, what a blessing. I marvel again and again, what a life ... to have created a simple happiness in people, to have added to the sum of delight in the world.
Meryl Streep, who starred along with Cher and Kurt Russell in Ephron's Silkwood, wrote in an email to the New York Times: Nora just looked at every situation and cocked her head and thought, 'Hmmmm, how can I make this more fun?' You could call on her for anything: doctors, restaurants, recipes, speeches, or just a few jokes, and we all did it, constantly. She was an expert in all the departments of living well.
Ephron also will be remebered for her witty and thought provoking quotes. Here are the top 10:
I thought it was going to be the most exciting, magical, fraught-with-possibility place that you could ever live in; a place where if you really wanted something, you might be able to get it; a place where I'd be surrounded by people I was dying to be with. And I turned out to be right. -- Nora Ephron on New York
The thing with friends when you get older -- I mean this is not anything I haven't written about -- is they can't be replaced. When you're 30, you accumulate friends and you shed friends and you get closer at certain moments to some than others. And you have a huge bench of friends. And then that's just not true. -- Nora on losing friends
My mother was a good recreational cook, but what she basically believed was that if you worked hard and prospered, someone else would do it for you. -- from Ephron's Huffington Post Blog.
Why do people write books that say it's better to be older than to be younger? It's not better. Even if you have all your marbles, you're constantly reaching for the name of the person you met the day before yesterday.-- from her 2006 book of essays I Feel Bad About My Neck
When you realize you want to spend the rest of your life with somebody, you want the rest of your life to start as soon as possible. -- from When Harry Met Sally
Oh, how I regret not having worn a bikini for the entire year I was 26. If anyone young is reading this, go, right this minute, put on a bikini, and don't take it off until you're 34. -- I Feel Bad About My Neck
Whatever you choose, however many roads you travel, I hope that you choose not to be a lady. I hope you will find some way to break the rules and make a little trouble out there. And I also hope that you will choose to make some of that trouble on behalf of women. -- Nora Ephron in her commencement address to the Wellesley College Class of 1996
When your children are teenagers, it's important to have a dog so that someone in the house is happy to see you. -- from I Feel Bad About My Neck
Everybody dies. There's nothing you can do about it. Whether you eat six almonds a day. Whether or not you believe in God. --- from I Remember Nothing: And Other Reflections
Above all, be the heroine of your life, not the victim. -- from Wellesley commencement address, 1996
© Copyright IBTimes 2023. All rights reserved.