Norman Pattiz Resigns From University Of California After Sexual Harassment Allegations Resurface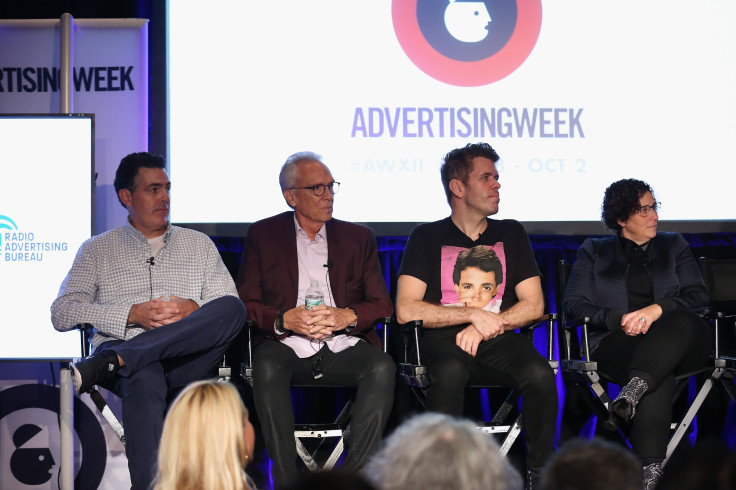 Norman Pattiz, University of California (UC) Regent, announced his resignation Thursday amidst allegations of sexual harassment against him and growing pressure from the board who asked him to step down from his post.
According to a report by San Francisco Chronicle, in 2016, Pattiz was recorded asking actress Heather McDonald as to whether he could hold her breasts.
According to regents who are responsible for dealing with complaints of sexual misconduct pertaining to UC executives and faculty members, the board did not take any action when the recording surfaced in October 2016 because Pattiz and UC weren't engaged in business at that moment of time.
The regents have now altered their policy where an alleged case of sexual misconduct outside the boundaries of UC can lead to an investigation, the report stated.
The report further said that the case of Pattiz gained momentum due to the breaking of the #MeToo movement this year which resulted in numerous women coming out with their stories of sexual assault and harassment in the country and also led to many high profile allegations.
Student protests called for Pattiz's resignation while UC employees threatened to make a constitutional amendment which would make firing a Regent, possible in the future. Three fellow regents also raised the issue with board Chair George Kieffer.
In the resignation letter sent by Pattiz to Kieffer on Thursday, Pattiz wrote that after 16 years working as a UC Regent, he had "chosen to retire" on Feb. 16, 2018. Pattiz didn't mention about the sexual harassment allegations in the letter.
Replying to Pattiz's resignation, Keiffer said that after working for so many years, Pattiz deserved a break. Keiffer also thanked him for his contribution to the university.
The report also stated that McDonald on many occasions didn't feel comfortable when she had to visit the podcast studio weekly because Pattiz repeatedly commented on her look and made jokes about following her to the restroom.
Another woman, Ji Min Park, stated that she left Pattiz's company, Podcast One, in 2016 because he often commented on her appearance and even made some humiliating remarks.
According to a Los Angeles Times report from 2016, Park stated that initially she was flattered by Pattiz's comments regarding her appearance but then she became uncomfortable with them. Pattiz told Park that she was the "hottest Asian" he had ever seen, the report said.
Pattiz then continued saying, " If I wasn't married, I'd be chasing you down a hallway right now. "
The report also stated that Pattiz apologized for the comment, later.
McDonald reportedly told San Francisco Chronicle that she was "very happy" to know that Pattiz announced his resignation.
"I just didn't want this type of person making decisions about student life and tuition and everything else," McDonald said.
Student Regent, Paul Monge, also expressed his happiness after Pattiz announced his resignation. Monge inquired about the developments in the Pattiz' case with Keiffer in November, along with Regent Gavin Newsom, the state's lieutenant governor and Tom Torlakson, the state superintendent of public instruction.
"For months now, students have been unwavering in arguing that Regent Pattiz's continued presence on the board is inconsistent with the UC's commitment to addressing the culture of sexual harassment and sexual violence on our campuses," Monge said adding, "We appreciate that Regent Pattiz has come to understand this and has agreed to step down."
© Copyright IBTimes 2023. All rights reserved.
FOLLOW MORE IBT NEWS ON THE BELOW CHANNELS