North Korea And China Could Push Japan In A Place They Wouldn't Like To See
North Korea and China have recently launched an aggressive campaign to challenge Japan's sovereignty. North Korea has been flying missiles over the country's airspace. China's navy has been sailing in its territorial waters.
The old comrade states are trying to punish Japan for being a close ally of the U.S., according to Chuck Flint, founder and president of Flint Consulting. "North Korea and China's activities can be traced to Japan's increasing cooperation with the U.S.," he said in an email to International Business Times. "Washington has turned to Tokyo to counter escalating tensions in Asia. But, unfortunately, Pyongyang and Beijing see Japan as a proxy that is content to do the West's bidding. So their saber rattling is intended to send a message to the U.S."
But North Korea's and China's provocations could push Japan into nuclearizing its military, changing the game in the Northeastern Pacific. It's something that neither country would like to see. That's according to Professor Juscelino Colares, professor of business law and associate director of the Frederick K. Cox International Law Center at Case Western Reserve University.
Colares thinks that the U.S. condemnations of North Korea's launch of intercontinental ballistic missiles (ICBMs) over Japan will do little to restrain both North Korea and China, the puppet master likely coordinating these moves, from pursuing an aggressive campaign against Japan's territorial sovereignty.
"To either, charges of violations of UN Security Council resolutions mean little to nothing, when not accompanied by consequences," he explained in an email to IBT. "Alas, when faced with Chinese aggressiveness, the militarily dovish Biden administration (though recently more economically hawkish, thanks to its new export controls on China-bound sophisticated chips) keeps trying to avoid the inevitable: greenlighting and supporting the nuclearization of the Japanese military in the Northeastern Pacific."
Moreover, Colares thinks that Japan doesn't have U.S. permission for such a move, with the most vigorous opposition to this radical policy change being domestic. But China's and North Korea's recent challenge of the country's sovereignty has paved the way for this strategic change.
Is it what China and North Korea would like to see happening? "When this comes, and it will, the Chinese Communist Party might consider how, under King Xi Jinping's leadership (now in a third, unlimited "term"), China has accomplished what its former leaders (since Deng Xiaoping) had so deftly avoided: uniting a formerly fractured Western alliance, and pushing its Asian rivals (Japan, South Korea and Australia) into taking on bolder geo-strategic postures, if not pursuing closer cooperation with each other and the West," Colares explained.
"China and North Korea will need to calibrate future actions, and not underestimate Japan's willingness to assert its presence throughout the region," retired Vice Admiral Robert Murrett, professor of practice and deputy director of the Syracuse University Institute for Security Policy and Law, said.
Still, Riccardo Cociani, Asia Pacific intelligence analyst for Sibylline, a worldwide risk analytics company, thinks North Korea's recent provocations targeting Japan, South Korea and the U.S. are separate from China's activities.
"It is doubtful that Beijing and Pyongyang would have coordinated such activities, as they are for distinctly different purposes serving their respective national interests," Cociani told IBT.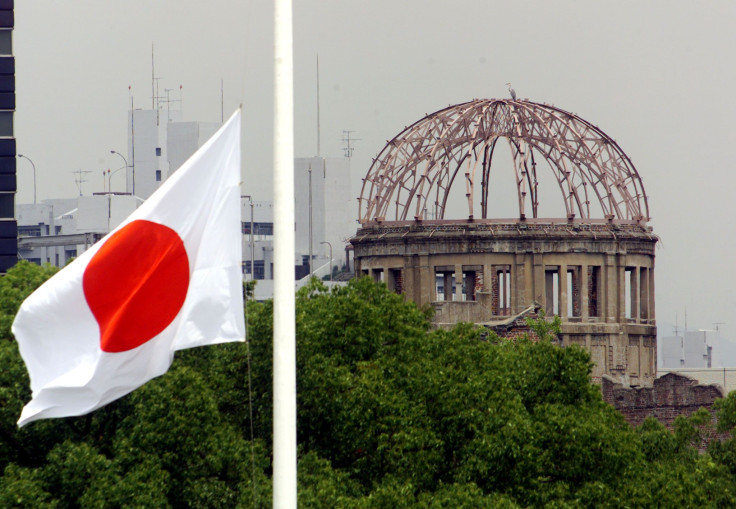 © Copyright IBTimes 2022. All rights reserved.
FOLLOW MORE IBT NEWS ON THE BELOW CHANNELS