North Korea Releases Video Of 'Successful' Submarine-Launched Ballistic Missile Test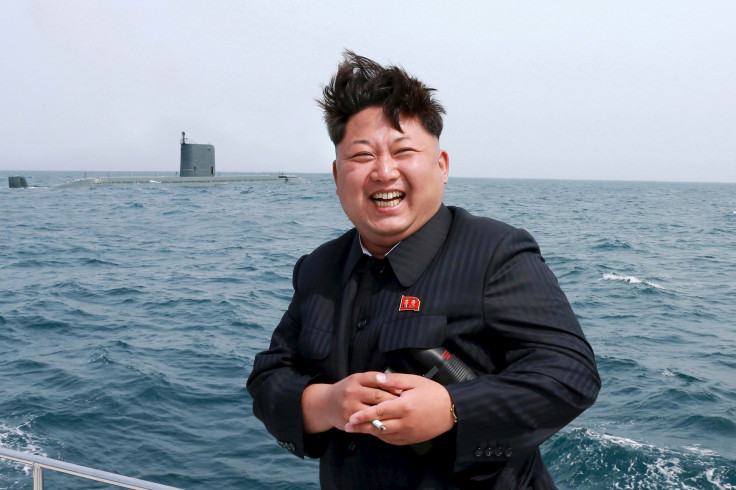 North Korea released a new video Friday, showing a successful test of a submarine-launched ballistic missile (SLBM) that was likely conducted in December. The footage surfaced only two days after the reclusive nation claimed to have successfully conducted a hydrogen bomb test, raising worldwide concerns for international peace and security.
The video, broadcast by the state-run Korean Central Television, shows North Korean leader Kim Jong Un watching a missile, dubbed "KN-11," eject from under water and then blast off into the air. The video also shows the missile from a distance as it cuts through clouds and flies over the sea. Although the footage was not dated, Washington Free Beacon reported the test was conducted Dec. 21.
Meanwhile, South Korean media cited an intelligence official saying that the North had not yet completed development of the new SLBM, and that Friday's video was a compilation of various tests, rather than a demonstration of a successful test.
South Korea's Yonhap news agency said earlier this week that the North had conducted another ejection test of a ballistic missile from a submarine sometime in December, but the experiment was apparently an unsuccessful one.
Pyongyang carried out another failed test on Nov. 28, in which a KN-11 missile failed to leave the water. The incident significantly damaged the country's first missile submarine, called "Gorae," which means whale in Korean.
North Korea is "a real threat," Adm. Cecil Haney, commander of the U.S. Strategic Command, told Washington Free Beacon, referring to the country's missile and nuclear developments. "It's very disturbing to know, even though we have not seen them test end to end … their provocative nature that's disturbing."
Following Wednesday's announcement of a successful hydrogen bomb test, North Korea said that it conducted the test to assert its right to "self defense" against the United States and other enemies. The country also promised not to use its nuclear weapons if the international community respects its sovereignty.
© Copyright IBTimes 2023. All rights reserved.