North Korea's Internet, Like The Country, Is Cut Off From The World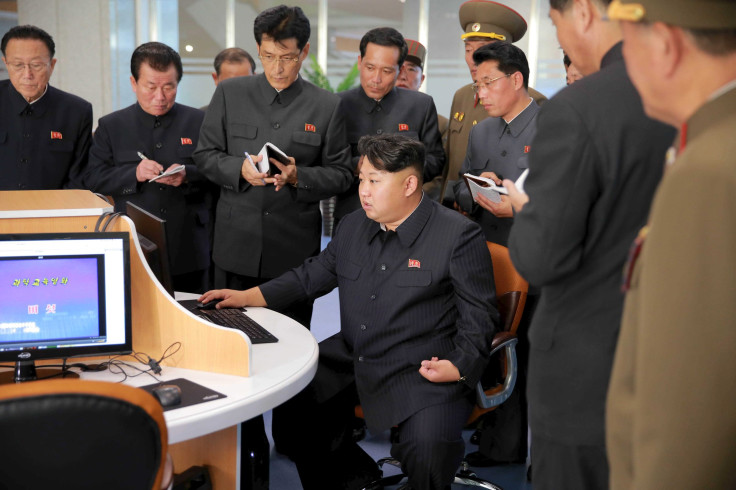 North Korean citizens are increasingly online, but they continue to be sealed off from the outside world.
North Korea's web operates as an intranet. It's a sealed off web service often used by companies for internal communication, according to the Associated Press Thursday. The internet browser used by most North Koreans is called Naenara, which means "my country," and is based on Firefox.
Computers in North Korea use an operating system called Red Star that is based on Linux and closely resembles Microsoft Windows, though newer versions appear to resemble Apple's Mac operating system.
North Koreans can't surf Facebook or Twitter but can access a number of internal websites created by universities, the government and businesses. Their internet — called "Kwangmyong," which translates to "bright" — includes access to cooking sites and even online shopping, the AP reports. But estimates for how many websites North Koreans can access varies widely, from less than 200 up to5,000.
North Korea has a two-tier system. A small number of trusted elite are allowed to use the regular internet to browse freely. Some trusted staff at universities may also use the outside internet, but they are vetted and monitored. A lot of tech and computer programs in North Korea are pirated from the outside.
The internet worldwide is often seen as a symbol of freedom, but it's used for security and control in North Korea. North Korean software has a number of features that are meant to closely surveil computer activity. Secret aspects of the software regularly take screenshots of users' activities, shut down unauthorized programs and track programs downloaded from things like USBs.
The Open Technology Fund is a U.S. government-funded entity aimed at helping people around the world circumvent internet censorship. It's deputy director Nat Kretchun said that computers and cell phone are used as an observation tool by the government in North Korea.
"In North Korea cell phones and intranet-enabled devices are on balance pro-surveillance and control," said Kretchun.
North Korea, a country of around 35 million, has roughly 3 million cell phones that use a network built by an Egyptian telecom company. Cellphones are the most common way for North Koreans to use the intranet. When using the network, called Koryolink, users are "subject to controls and surveillance by at least eight ministries and organizations between the party, state and army," according to a report from the U.S. government.
Kim Jong Un is a pervasive part of the lives of North Koreans, and the web is no exception. According to Reuters, people who are lucky enough to have cell phones will often get propaganda texts detailing Kim's public appearances.
© Copyright IBTimes 2023. All rights reserved.