Novartis Skin Cancer Drug Could Potentially Be Used To Treat Parkinson's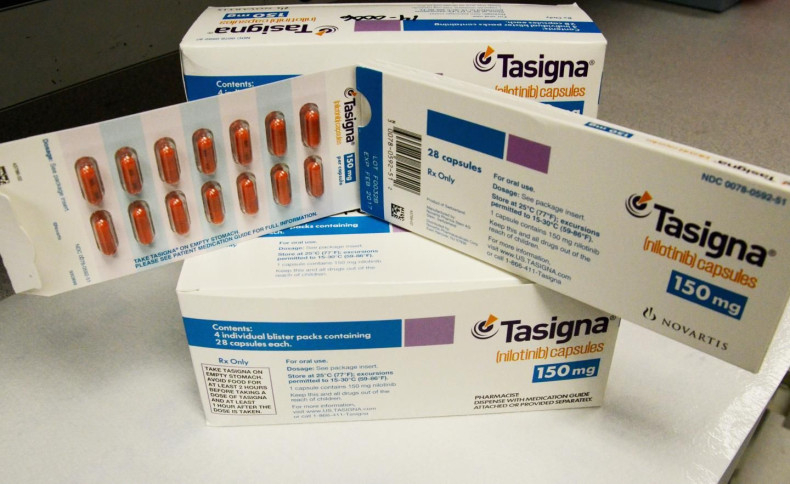 A team of researchers at the Georgetown University Medical Center (GUMC) in Washington has found an FDA-approved leukemia drug to be effective in developing cognitive skills in patients with dementia and Parkinson's disease.
During the small Phase I clinical trial that lasted over a period of six months, 12 subjects were treated with the drug nilotinib (Tasigna by Novartis). The researchers found that the patients having Parkinson's disease with dementia, also known as Lewy body dementia, showed significant improvement in their symptoms and had improved movement and mental functions by the end of the study.
Out of the 12 subjects treated with the drug, 11 showed significant improvement. The researchers say that the improvement was so drastic in some patients that by the end of the study, a woman regained the ability to feed herself again. Three patients, who had lost their ability to speak, started speaking again and one man started to walk by himself with the help of a walker.
The main objective of the Phase I trial was to study the safety of the drug in patients. Therefore, patients were subjected to only a small amount of the drug that can be easily tolerated by the body.
"To my knowledge, this study represents the first time a therapy appears to reverse -- to a greater or lesser degree depending on the stage of disease -- cognitive and motor decline in patients with these neurodegenerative disorders," said researcher Fernando Pagan, in a press statement. "But it is critical to conduct larger and more comprehensive studies before determining the drug's true impact."
The research team believes that if the drug gains success in a large placebo-controlled trial, then Nilotinib could potentially become the first treatment that can disrupt the process during which brain cells are killed in patients with Parkinson's or other neurodegenerative conditions.
© Copyright IBTimes 2022. All rights reserved.