Now Is The Time For Job Seekers To Consider Cybersecurity
The past year had a profound effect on the economy, leaving many looking for new jobs – whether as a result of layoffs, closures or a desire for something new. And at the same time, the cybersecurity industry struggles to find and retain talent. Unfortunately, the reality is that too many people have felt disenfranchised when it comes to getting tech jobs. As an industry, we need to start breaking down those barriers to entry.
There's no better time to talk about the opportunity in cybersecurity for job seekers. And it doesn't have to entail an expensive, time-consuming academic degree. That's one path to getting into this exciting and growing field, but it's definitely not the only way. Certification and training programs abound, and can play a key role in helping you get started.
The pandemic and new career paths
Job losses continue across the U.S. Another 779,000 Americans filed for first-time unemployment benefits on a seasonally adjusted basis in the last week of January – marking another week in which claims were nearly four times the level of the same period last year.
The events of 2020 also represented an opportunity to re-evaluate and consider new options – for some, this has been a time to reflect on and think about starting a new career, whether prompted by a layoff or not. Maybe it's just time for something new, in a field that's rapidly expanding and looking for talent.
Cybersecurity's talent problem
For organizations of all sizes and across all industries, the cybersecurity skills gap continues to pose challenges – and the pandemic's effect on the economy is compounding the skills gap.
Approximately 73% of respondents to a report conducted by Fortinet last year reported detecting at least one intrusion or breach in their organization over the past year as a direct result of the shortage of skilled security professionals, and 47% reported detecting as many as three in that time period. Without a fully built-out security team, organizations run the risk of losing customer data, private company information or trade secrets. This spans companies beyond the technology sector. Educational institutions, manufacturing facilities, healthcare organizations and finance are just a handful of industries for which cybersecurity is rapidly becoming a foremost concern.
The latest (ISC)2 2020 Cybersecurity Workforce Study found that employment in the field now needs to grow by about 41% in the U.S. and 89% worldwide in order to fill the talent gap, which professionals count as one of their chief concerns.
As the practice of remote work becomes the norm and infrastructures become more distributed, the need for IT professionals who have timely security skills and knowledge will only grow. Significant incidents like the SolarWinds breach and the ongoing onslaught of ransomware plaguing organizations across industries have underscored the fact that cybersecurity infrastructure and skills are not something that can be overlooked or skimped on. Rather, they are business necessities – and a tremendous opportunity for job seekers.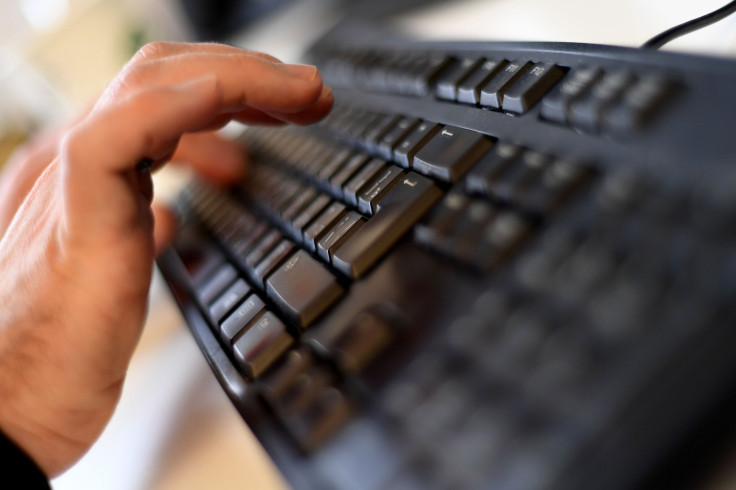 Bringing it together
These opportunities abound, both for those just starting their careers and those looking to make a switch. In addition to the previously noted data, the Bureau of Labor Statistics reports that the need for information security analysts will grow by 31 % through 2029, making it one of the top 20 fastest-growing occupations. As a basis of comparison, the average growth rate for all occupations is 4%.
Training and certification programs are available and can play a key role. Traditional academic programs aren't the only path – there are many opportunities in terms of training and certification, and some are even free. This is good news for those who have felt excluded because they lack a degree or the finances for expensive training.
There are programs that exist specifically for veterans, for instance, to provide training and placement assistance within the cybersecurity industry. In addition, public/private partnerships exist wherein cybersecurity providers help educational organizations update their curriculum and funnel new talent into the industry. Some providers also offer free or low-cost certification programs that are self-paced to accommodate working professionals.
Toward a more secure future
Hit with the twin difficulties of a job-slashing pandemic and an ever-present cyber skills shortage, job seekers and the cybersecurity industry can fill in each other's gaps. The industry must continue to expand its reach with innovative educational opportunities for individuals of all backgrounds and skill levels. For their part, job seekers have a tremendous opportunity to explore those opportunities to see where their interests lie and get training in a field that pays well and is desperate for help.
These two forces, working together, have the potential to significantly narrow the talent gap, creating a more secure digital world and a more secure employment future for many.
(Sandra Wheatley is the senior vice-president of customer marketing, threat intelligence and influencer communications at Fortinet )
© Copyright IBTimes 2023. All rights reserved.