NY City Council Passes Bill Mandating Oversight Of NYPD Surveillance Tech
KEY POINTS
The Public Oversight of Surveillance Technology Act passed with 44-6 majority
The bill has been sent to Mayor Bill De Blasio for his assent
It will require NYPD to inform New Yorkers of the range of surveillance
The New York City Council has voted, with a huge majority (44-6), in favor of passing the Public Oversight of Surveillance Technology (POST) Bill, which will compel the New York Police Department to divulge the existence of its entire surveillance capability and develop policies on how the technology is used.
The bill, which has been on the agenda since 2018, is pending Mayor Bill De Blasio's approval. He has 30 days to sign it into law.
"This bill requires the reporting and evaluation of surveillance technologies used by the NYPD. The Department will be required to issue a surveillance impact and use policy about these technologies. The policy would include information on surveillance technologies such as the description and capabilities, rules, processes and guidelines, and any safeguards and security measures designed to protect the information collected," the bill states.
The bill, if signed into law, will open up all surveillance technology used in New York City to the public. NYPD will not only have to describe the technology they use but also the rules, guidelines and security measures that are in place for the use of such technology. The police department will also have to create a surveillance and impact policy, which will be opened up to the public for comment for a limited period of time. The policy will also need to be made public, according to the bill.
Most importantly, the bill will require the Inspector-General, NYPD, to conduct an audit of surveillance impact and use policy and ensure that the police department complies with its terms.
The bill has been passed in the NY City Council in the wake of George Floyd's death and the protests that followed across the country. It is also the result of sustained efforts by organizations such as the Surveillance Technology Oversight Project (S.T.O.P), which litigates and advocates for privacy and against excessive local and state surveillance. The organization has filed cases against the NYPD for illegal cell phone searches and against the Metropolitan Transportation Authority for illegal use of facial recognition technology.
At $6 billion, NYPD has one of the largest budgets in the country and employs a range of intrusive technologies including facial recognition, X-Ray vans (which let the police look through the walls of buildings and doors of vans by bombarding them with radiation) and cell phone spying (using stingray technology, which provides call, text and location data of New Yorkers using jammers). Geofencing, which will let the NYPD identify everyone in a small radius using a single court order.
According to S.T.O.P., the bill has seen the light of day after the nationwide solidarity that followed Floyd's death. If it is signed into law, it will help New Yorkers protect their identities from excessive surveillance.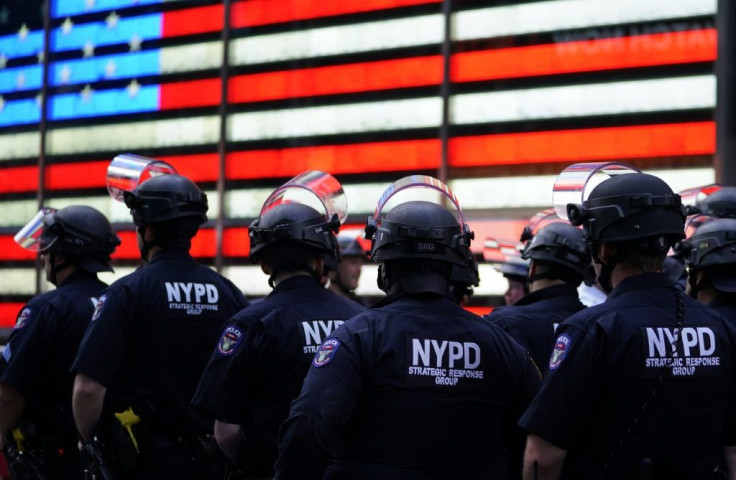 © Copyright IBTimes 2023. All rights reserved.
FOLLOW MORE IBT NEWS ON THE BELOW CHANNELS