Obama Counters Santorum's 'Snob' Attack: Higher Ed's Not Just 4-Year Programs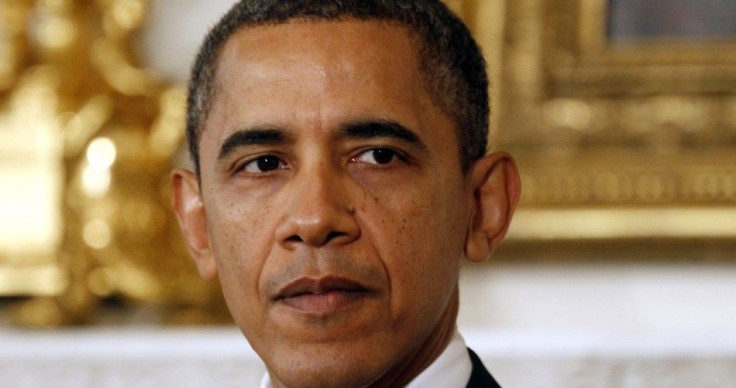 President Barack Obama Monday shot back at criticism from Rick Santorum that his education policies focus too heavily on getting young people into four-year colleges.
Santorum, a former Republican senator from Pennsylvania, said Obama is a snob for saying he wants everybody to attend college. But in a White House speech to the nation's governors, Obama reiterated that his higher education agenda aims to assist those who want to go to college, as well as those who want other options after finishing high school.
The jobs of the future are increasingly going to those with more than a high school degree, Obama said in the State Dining Room. And I have to make a point here. When I speak about higher education, we're not just talking about a four-year degree.
Obama, who did not mention Santorum or his snob remark, has said post-secondary education is critical for entering the business world today.
We're talking about somebody going to a community college and getting trained for that manufacturing job that now is requiring somebody walking through the door, handling a million-dollar piece of equipment, Obama said. And they can't go in there unless they've got some basic training beyond what they received in high school.
While the federal government has beefed up student aid and funding for teachers, Obama said governors still need to invest state funds into education, instead of cutting spending, as so many cash-strapped states have had to do in the recession.
We can't just keep on, at the federal level, subsidizing skyrocketing tuition, Obama said. That means colleges and universities are going to have to help to make their tuition more affordable.
Obama cited the work of Maryland Gov. Martin O'Malley, a rising national Democratic star, for working with lawmakers to control state university costs and spending to keep tuition down.
But before students can be college-ready, Obama said more teachers are needed in classrooms. The president had included new funding for teacher hiring in his now-scuttled September jobs package.
Congress still is in a position to do the right thing, Obama told the group of governors. They can keep more teachers in the classroom, but you've got to keep the pressure up on them to get this done.
© Copyright IBTimes 2023. All rights reserved.