Obamacare Enrollment 2016 Ends As Some States Offer Extensions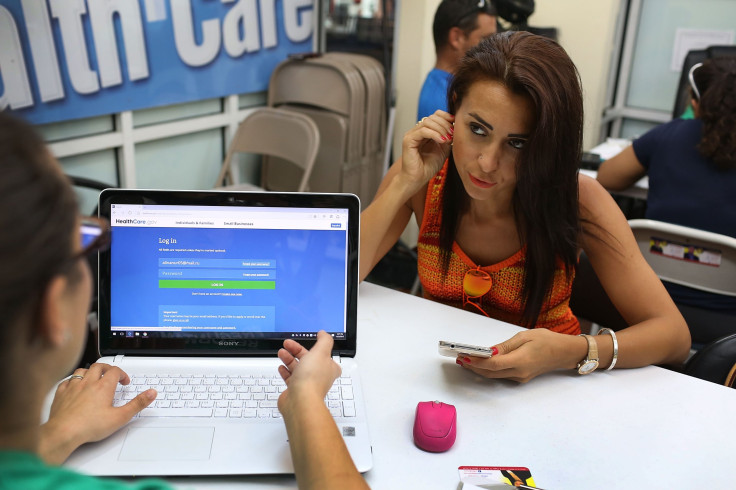 The third open-enrollment period for customers to buy health insurance on Affordable Care Act exchanges came to an end Sunday night, but as in previous years, several states extended their deadlines, citing last-minute waves of customers as well as inclement weather, although federal officials did not grant the extension for HealthCare.gov, the platform that 38 states use to sell health insurance.
California and Maryland were among the states that said they would give customers an extension. Covered California, the state exchange, said that customers who had started the process of signing up for insurance by Sunday but had not quite finished would be given until Feb. 6 to wrap up the process. It cited a surge in the last week of "tens of thousands" of customers, California Healthline reported.
The Maryland Health Connection also extended its deadline for the state-run exchange, to 11:59 p.m. Feb. 6. "If you started enrolling by Jan. 31 but were unable to finish due to the effects of the recent snowstorm, you may complete your enrollment by Feb. 5," the marketplace's website said. Customers have to "self-attested that the snowstorm and its aftermath affected their ability" to enroll in health insurance, the exchange said in a press release.
Cumulative Obamacare Sign-Ups in the Federal Marketplace | HealthGrove
In previous years, the federal government was forced to extend the open enrollment deadline because of glitches with its website, long wait times for customers and other technical issues with the enrollment process. This year, California likely faced similar issues, as the California Health Care Foundation found in an analysis that customers frequently struggled to complete online applications, even if they spent hours trying to figure them out.
Federal officials said this year that they would be less lenient when it came to allowing people to sign up outside of the standard open enrollment period, which runs from Nov. 1 to Jan. 31, even though HealthCare.gov also experienced a surge in visitors during the final week of open enrollment.
In a blog post in mid-January, Kevin Counihan, CEO of the health insurance marketplace, pointed out that during the first two years of signups, "a number of special enrollment periods were created for consumers who were still learning how to enroll in coverage for the first time." This year, the government said it would eliminate "several unnecessary special enrollment periods," such as one during tax season in 2015 that was opened to people who did not realize they would have to pay a tax penalty for not having coverage.
The government's most recent enrollment estimates, released Wednesday, indicated that from Nov. 1 to Jan. 23, 8.9 million customers had selected plans through HealthCare.gov. After the official end of open enrollment, customers can sign up only if they qualify for a special enrollment period by going through a life change such as getting married, having a child or moving. This year, any person that does not have insurance coverage for the year 2015 has to pay a fee of $695 or 2.5 percent of his or her household income, whichever is more.
© Copyright IBTimes 2023. All rights reserved.
FOLLOW MORE IBT NEWS ON THE BELOW CHANNELS