Oil Price Rallies As Fort McMurray ‪Wildfires Lead Producers In Canada To Cut Crude Output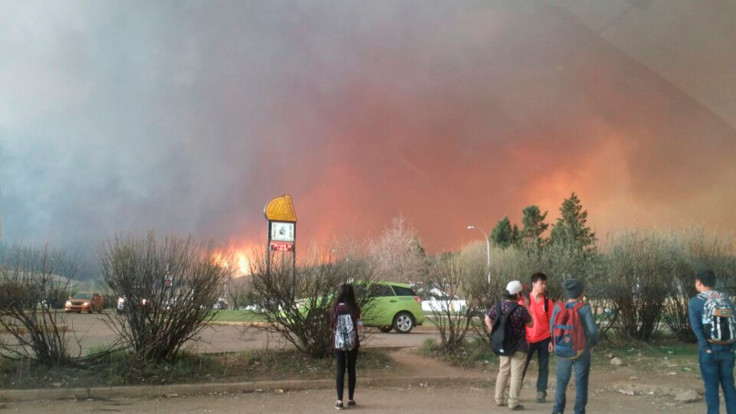 Oil rose above $45 a barrel on Wednesday as reduced production in Canada's oil sands region due to a wildfire pushed aside concern about excess global supplies and expectations of rising U.S. crude inventories.
The Canadian province of Alberta was evacuating the entire population of Fort McMurray where a wildfire was taking hold in the heart of the country's oil sands region, prompting some companies to cut output.
Brent crude was lately up 71 cents at $45.68. It reached a 2016 high of $48.50 on Friday, but settled lower on that day and fell again on Monday and Tuesday. U.S. crude was up 67 cents at $44.32.
"Oil prices could receive support from the wildfires in the Canadian oil province of Alberta," said Carsten Fritsch, analyst at Commerzbank.
Canada Overview | FindTheData
Brent crude has fallen more than 6 percent from Friday's high in response to rising output from OPEC, signs of economic slowdown in the United States and Asia, and a stronger dollar.
"It would not come as any surprise if speculative financial investors were to take profits against this news backdrop," Fritsch added.
Canada's Suncor Energy, whose oil sands operations are closest to the city, said its main plant north of Fort McMurray was safe, but it was reducing crude production in the region to allow employees and families to get to safety.
While total OPEC output rose in April, outages around the world have been supporting prices. The Canada disruption adds to supply losses in Nigeria and Iraq, concern about renewed losses in Libya and fears that Venezuela's cash crunch could hit the OPEC members' output.
Some in the market believe the rally has further to go in 2016 as the supply glut eases.
"Investor optimism for oil has markedly improved," said Nitesh Shah of ETF Securities. "We believe the gains in price are sustainable and not just driven by speculative gains."
Nonetheless, increasing inventories suggest supply is more than ample for now.
A report on Tuesday from the American Petroleum Institute said U.S. crude inventories rose by 1.3 million barrels. Stocks in the previous week were at a record high. Still, this was not as large as the 1.7 million-barrel increase analysts expected.
© Copyright Thomson Reuters 2023. All rights reserved.