Is O.J. Simpson Khloé Kardashian's Father? Former NFL Player Agrees To A Paternity Test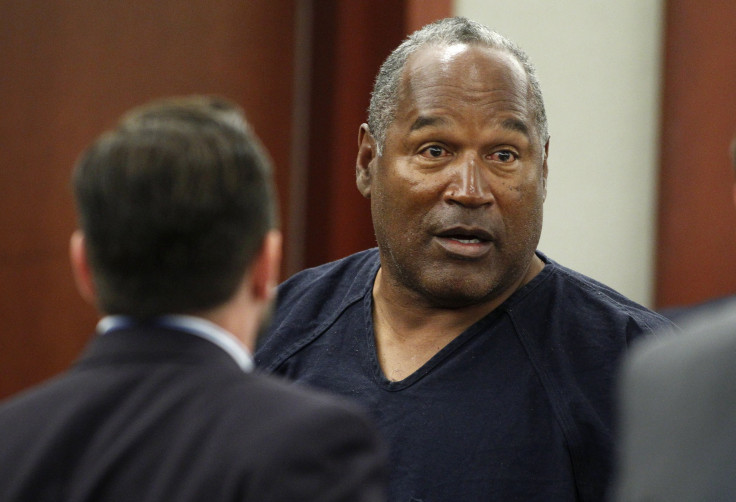 O.J. Simpson is ready to put an end to rumors regarding his relationship to Khloé Kardashian once and for all — but there's a catch.
According to Daily Mail, Simpson has agreed to take a paternity test, which will show whether he and the youngest Kardashian daughter share DNA. The former Cleveland Browns player would like Kardashian, 31, to visit him at Lovelock Correctional Center in Nevada, where he is currently serving a lengthy sentence for robbery, in exchange for his compliance. All that remains is for Simpson to consent to having his mouth swabbed, providing a sufficient DNA sample for testing. Questions about Kardashian's real father arose again last week after the premiere of "The Man Who Saved O.J. Simpson." In the Reelz film, former prison guard Jeffrey Felix claimed that Kardashian plead with Simpson to take a stand against paternity rumors.
"She has to go there and talk to him. He wants her to come out to Lovelock and visit him in person," Felix told Daily Mail.
Rumors have been swirling about Simpson potentially being Kardashian's father for years. Photos appeared online of the incarcerated celebrities only daughter, Sydney Simpson, on Feb. 2, showing her moving into a new home in Florida. The photos resurfaced paternity rumors regarding Kardashian due to the similarities in the two women's appearances.
In January, the "Keeping Up With the Kardashians" star addressed a fan perpetuating those rumors on social media. On Jan. 25, Kardashian tweeted a quote about never turning your back on a family member, which a fan speculated was about the paternity rumors. The user suggested that Simpson was Kardashian's "real dad." The "Strong Looks Better Naked" author revealed that the quote was about a family member who dropped out of her now-canceled talk show, "Kocktails with Khloé." She attributed her testiness to skipping a workout and said nothing more on the matter.
Kardashian has yet to address rumors that Simpson is submitting to paternity testing.
© Copyright IBTimes 2023. All rights reserved.