Oklahoma Death Row Inmate Clayton Lockett Dies After Botched Execution Halted; Governor Mary Fallin Orders Probe Amid Questions About Death Penalty Practice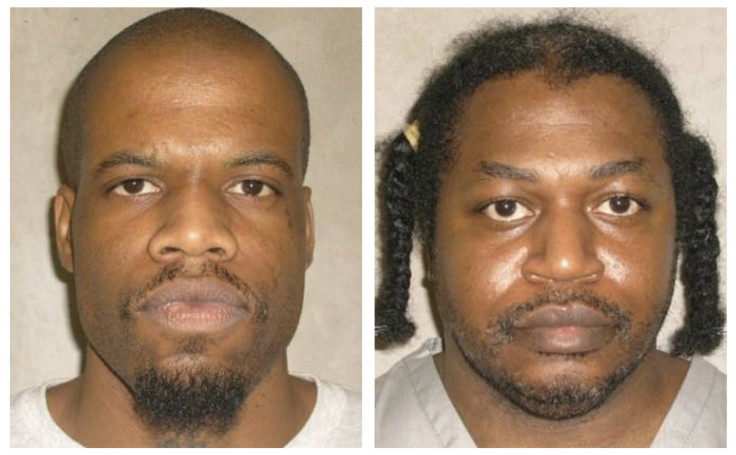 Clayton Lockett, an Oklahoma death row inmate died of a heart attack minutes after a doctor halted his execution after the procedure went awry Tuesday. The botched attempt led to the postponement of another execution scheduled for later in the day, raising questions about the new drug combination and lethal injection procedure being used for death penalty by the state and others.
Lockett was confirmed unconscious 13 minutes after being given the first dose in the state's new three-drug protocol at the state's death chamber in McAlester. The first drug, midazolam, is supposed to render the prisoner unconscious, but Lockett was reportedly conscious for more than seven minutes. The death row inmate reportedly died of an apparent massive heart attack about 40-minutes after the procedure started, raising questions about the new lethal injection cocktails, which are seen as causing undue suffering while violating constitutional protections against unusual and cruel punishments.
"His body started to twitch, he mumbled something I couldn't understand," Dean Sanderford, Lockett's attorney, reportedly said. "The convulsing got worse, it looked like his whole upper body was trying to lift off the gurney. For a minute, there was chaos."
Jerry Massie, spokesman for the state's corrections department, reportedly said that Lockett's veins had "blown" and the drug did not work the way it was designed to.
"This might lead to a halt in executions until states can prove they can do it without problems. Someone was killed tonight by incompetence," Richard Dieter, executive director of the Death Penalty Information Center said, according to Reuters.
The execution had been pending for several weeks over a legal tiff as lawyers argued that the state was not revealing crucial information about the new cocktail of chemicals used for the lethal injection.
The Oklahoma Supreme Court lifted stays of execution for Lockett and another inmate, Charles Warner, who was scheduled to be executed two hours after Lockett on Tuesday, ruling that the state had provided enough information regarding the injection to meet constitutional requirements. Warner has reportedly now been granted a 14-day stay of execution.
"Oklahoma cannot carry out further executions until there's transparency in this process," Madeline Cohen, Warner's attorney said, according to CNN. "I think they should all be looking at themselves hard. Oklahoma needs to take a step back."
Mary Fallin, governor of Oklahoma, reportedly said: "I have asked the Department of Corrections to conduct a full review of Oklahoma's execution procedures to determine what happened and why during this evening's execution of Clayton Derrell Lockett."
© Copyright IBTimes 2023. All rights reserved.