Olivia Newton-John's Death 'Not A Shock' For Family, Health Declined Days Before Passing: Niece
KEY POINTS
Olivia Newton-John's niece Totti Goldsmith opened up about the actress' final days in a new interview
Goldsmith said her aunt's health declined in the past "five, six days" due to "secondary infections" amid her battle with breast cancer
She shared that she was able to talk to Newton-John via FaceTime shortly before her death Monday
Olivia Newton-John's death was not sudden for her family because she "struggled with a lot of pain," according to her niece.
The "Grease" actress died at the age of 73 in her Southern California home Monday after a decades-long battle with breast cancer. A day after her passing, Newton-John's niece Totti Goldsmith opened up about the late singer's final days.
"It's not a shock, we've known how sick she's been, especially the last five days," Goldsmith told Australia's 9 Now News of her aunt's death. "John [Easterling], her husband, has kept us in the loop and I've been talking to the beautiful [daughter] Chloe a lot."
Newton-John battled breast cancer for three decades after being first diagnosed in 1992. However, her death was not just due to cancer, according to her niece.
"It wasn't just the cancer that got her, it was other complications, being in a hospital and with a very susceptible immune system," Goldsmith explained. "She got secondary infections. She really went down in the past five, six days."
She added that her aunt had been in great pain in the days before her death because the cannabinoids she once took to ease the pain no longer worked.
"It's really helped her, but later on it wasn't enough," Goldsmith told the news outlet, adding that the actress "really struggled with a lot of pain."
Goldsmith also shared that she was able to have a special moment with her aunt over the phone before she passed, thanks to the actress' husband.
She said she couldn't get to the U.S. in time to see Newton-John in person, so Easterling helped her so she was able to talk to her aunt via FaceTime.
"I told her all the things I needed to say. She was leaving us," she shared, "but I could feel like she got it."
During their last moments, Goldsmith said she took time to ask Newton-John a question: "I said to her, 'Are you afraid of dying?' and she said, 'I'm not afraid. I've done more in my life that I could have ever imagined.'"
After being diagnosed with cancer, Newton-John focused on building a life outside the disease and embracing a mindset that prioritized family, enlightenment and the promise of alternative medicine. She became an outspoken advocate and worked for over 30 years to raise awareness and funds for breast cancer research.
"Cancer can engulf your mind and engulf your being," she told NBC's "Today" in 2020. "And I try not to live my life with that in my mind all the time."
According to Didi Conn, Newton-John's friend and "Grease" co-star, the actress told her she "wasn't walking anymore and that she had full-time care" shortly before her death.
"Her husband, John, and her daughter, Chloe, were there all the time and she told me that they were just so hopelessly devoted," Conn told "Good Morning America" Tuesday.
Newton-John is survived by her husband, daughter, niece, sister Sarah Newton-John, brother Toby Newton-John and several other family members.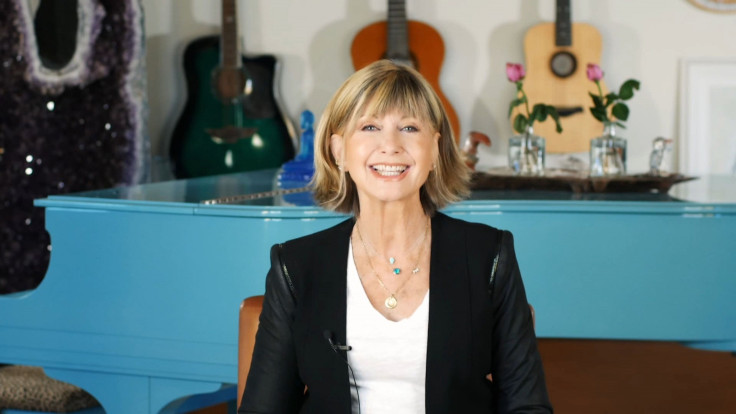 © Copyright IBTimes 2023. All rights reserved.