'One Piece' 985 Spoilers Reveal Kaido's Ultimate Plan For Wano
KEY POINTS
"One Piece" Chapter 985 is scheduled to arrive on July 19, 2020
The latest spoilers for "One Piece" Chapter 985 reveal Kaido's ultimate plan for Wano Country
The spoilers also disclose Kaido's purpose in forming alliance with the Big Mom Pirates
The latest set of spoilers for "One Piece" Chapter 985 reveals the ultimate goal of Kaido for Wano Country. Finally, fans would see the newest chapter of the popular pirate action-adventure manga following a week-long hiatus. Based on the fresh set of spoilers, it looks like the fandom would discover the major reasons behind Kaido's series of radical decisions and violent actions.
"One Piece" Chapter 985: Kaido's Ultimate Goal
The new set of spoilers for "One Piece" Chapter 985 comes from Reddit user Kirosh who cited TalkOp as his source. Kaido's plan does not include Wano Country's Shogun Orochi since the very beginning, according to spoilers. The Beast Pirates' governor-general intends to start the greatest war that the world has ever seen, the spoilers reveal.
Apparently, Kaido wants to use Oden's beloved country in his plan of staging a war against the whole world. Wano is an ideal fortress, and Kaido would like to increase the factories and forcibly enslave most of the country's population. As much as possible, the Beast Pirates' leader wants to transform Wano into a lawless place.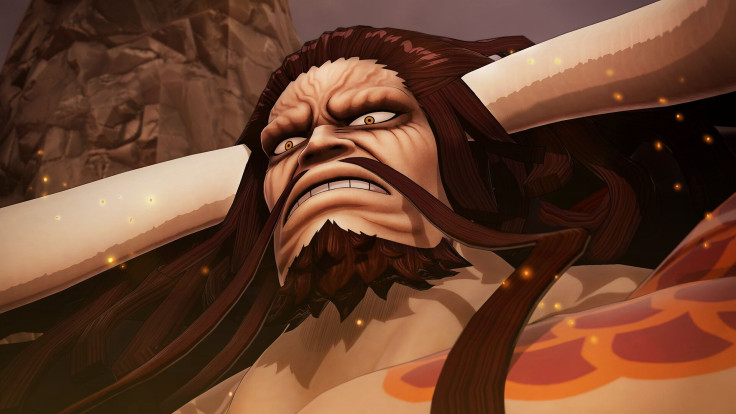 Kaido also intends to transfer Onigashima to the Flower Capital. Additionally, he aims to install his daughter Yamato as the Shogun of the country, as revealed in the "One Piece 985" spoiler.
"One Piece" Chapter 985: Purpose Of Kaido's Alliance With Big Mom
Kaido's alliance with the Big Mom Pirates is, by far, the most formidable coalition in the history of "One Piece," apart from the alliance formed when pirates wanted to rescue Ace at the Marineford. According to the spoilers, Kaido wanted to work with Big Mom so he would be able to gather all the ancient weapons. He also intends to use the alliance with Yonko Linlin to obtain "One Piece," the spoilers disclose.
Other Details
"One Piece" Chapter 985 is slated to drop on July 19, 2020. The manga would reportedly take another week-long hiatus right after. In other words, the next chapter would arrive on Aug 2, 2020.
© Copyright IBTimes 2023. All rights reserved.
FOLLOW MORE IBT NEWS ON THE BELOW CHANNELS