One Woman, Two Different COVID Shots. Here's What Happened
While two doses of the COVID-19 vaccine are required for full protection against the virus, one woman received them from different drug makers.
Antonietta Pollice, 97, received her first dose of the COVID vaccine from Moderna on Jan. 7 and a second dose of the drug two weeks later on Jan. 22 from Pfizer-BioNTech, CTV News reported.
Pollice, who is from Montreal and has dementia, received the Moderna vaccine at long-term care facility CHSLD Herron in Dorval, Quebec, Canada. She was soon after transferred to CHSLD Joseph-Francois-Perrault in Montreal where she received the Pfizer-BioNTech vaccine several days later, CBC News reported.
"I got a call saying we're really sorry, but we gave her the vaccine by mistake and it was the Pfizer," Patrizia Di Biase, Pollice's daughter, told CTV News. "I said what do you mean you gave it to her by mistake? I said it's on her file and I also got a call the week before asking if she can get the vaccine and I said, 'no she can't because she's already gotten the Moderna.'"
Pollice's daughter said that her mother is currently doing well but told CBC News that she is upset about the mix-up. "How can that happen? 'Mistakes happen,' well, it's not a small mistake," she said.
Experts are unsure of how Pollice will be affected by the mix up as data is not available on how the two COVID vaccines will react with each other.
Dr. Donald Vinh, an infectious disease specialist and microbiologist, and advisor to the Canadian government's COVID task force, told CBC News, "The short answer is that we don't know anything."
"There is no data to determine whether or not that's efficacious. There is simply an experience, or more of a gut feeling, among people who have vaccine and immunology experience that it is probably acceptable to use different mRNA-based vaccines," he added.
The Public Health Agency of Canada has also said, "Currently, no data exist on the interchangeability of COVID-19 vaccines."
But Jörg Fritz, an associate professor in the department of microbiology and immunology at McGill University in Montreal, told CBC News that while there is a lack of data available on mixing the two vaccines, there is no need for alarm.
He said: "I wouldn't be too worried because both vaccines were approved, they went through rigorous testing. It shouldn't happen, a mix-up like that, but I don't think it'll have any negative consequences. There is no scientific reason to believe there are any negative consequences."
Still, the Public Health Agency of Canada has said the same COVID vaccine from the same makers should be provided for both doses of the shot except in very specific situations.
An investigation into the incident at the CHSLD Joseph-Francois-Perrault facility has started, and Di Biase has contacted Quebec Public Health for answers.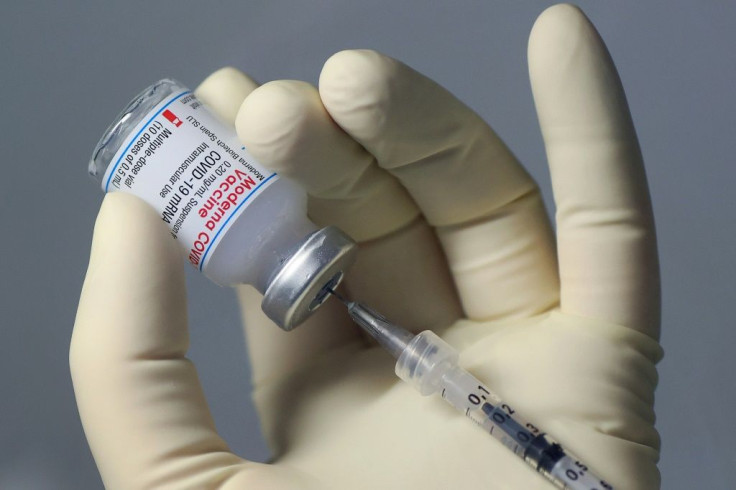 © Copyright IBTimes 2022. All rights reserved.
FOLLOW MORE IBT NEWS ON THE BELOW CHANNELS