Next To Get A COVID Vaccine? There's No Guarantee When You'll Get The Shot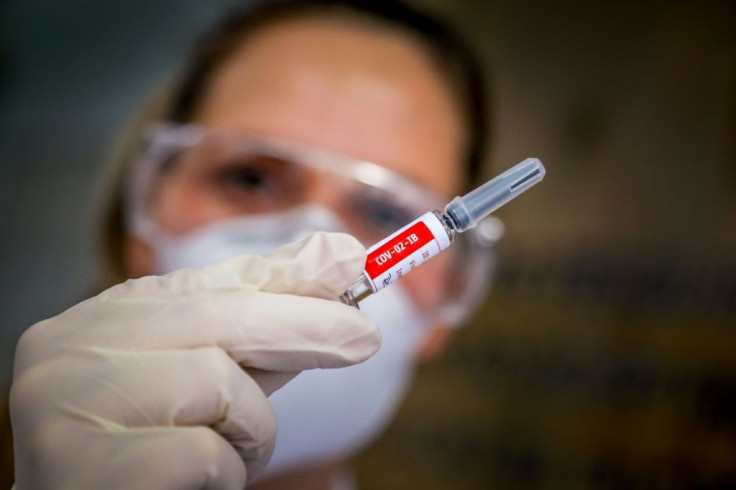 Securing an appointment to get a COVID vaccine may be harder than anticipated as the supply for the first dose of the shot is quickly dwindling.
Several vaccination sites across the U.S. have reported that they have had to cancel thousands of appointments for people that were scheduled to receive the COVID-19 vaccine because they simply don't have the drug.
In some locations, the COVID vaccine has begun rolling out to those that are 65 and older as part of the Centers for Disease Control and Prevention's Phase 1c rollout plan. But sites are now seeing some having to wait to get their first dose of the shot despite having an appointment with their local vaccination site.
New York's Erie County Health Department canceled nearly a week's worth of vaccinations on Wednesday, affecting 4,315 people, after receiving far fewer doses than it had ordered from the state. The county said that all future appointments should be "considered tentative, and are subject to vaccine availability."
Miami Beach-based Mount Sinai Medical Center has suspended first-dose COVID vaccinations beginning Saturday and is not taking any new appointments, citing the "uncertainty of the supply of vaccines." It said second dose appointments, however, will be honored.
Beaufort Memorial Hospital in South Carolina canceled 6,000 people's appointments for vaccinations that were scheduled through March 30, saying that it did not receive more than 2,000 doses of the Pfizer-BioNTech vaccine. The hospital also said that another 6,000 appointment requests will remain unscheduled until vaccine supplies are on hand.
New York City also canceled 23,000 COVID vaccine appointments this week as the supply of the shot ran low, Mayor Bill de Blasio said during a news conference on Wednesday.
"We already were feeling the stress of a shortage of vaccine," de Blasio said. "Now the situation has been made even worse."
The city's health department said all appointments would be rescheduled for the following week when the vaccine supply was replenished.
President Biden has said that he plans to vaccinate 100 million people in his first 100 days of office, but with vaccine shortages plaguing the states, it may be a tall order to manage.
According to The New York Times, federal health officials and corporate executives have said that the immediate COVID vaccine supply would be impossible to increase before April because of a lack of manufacturing capacity.
To date, the CDC has recorded that over 17.5 million doses of the COVID vaccine have been administered to over 15 million people. The agency also said that over 37.9 million doses of the drug have been distributed.
© Copyright IBTimes 2022. All rights reserved.
FOLLOW MORE IBT NEWS ON THE BELOW CHANNELS