OnePlus 2 To Ship With Snapdragon 810 Version 2.1, Heating Issues Fixed, Company Says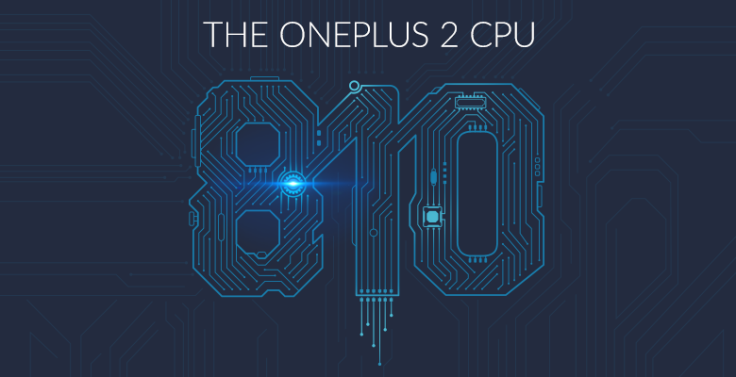 For fans eagerly awaiting the next avatar of the One, Chinese Smartphone maker OnePlus has officially announced the OnePlus 2 will ship with version 2.1 of the Snapdragon 810 processor. This version has fixed overheating issues that have been reported for this chipset, the company said.
The Chinese smartphone maker said on its forum Wednesday evening that it worked very closely with Qualcomm to ensure this iteration, part of the popular Snapdragon series of chipsets, worked without any problems on the OnePlus 2.
"While we played around with other options, we always came back to the 810," the company said, on its forum. "Its speed and ability to multitask while maintaining optimal battery performance remain unmatched amongst others in the industry."
To ensure that the processor doesn't heat up beyond what is normal in smartphones, OnePlus is also packing in layers of thermal gel and graphite that provide enough heat dissipation to keep the 810 chipset humming along. "After rigorous testing, the 2 meets the industry standard for phone temperature, even with hours of use," the company said. "The 2 will be cooler than ever."
The 810 v2.1, with eight central processing unit cores and 64-bit computing, supports features including streaming 4k Ultra HD video. It will also be paired with the Adreno 430 graphics processing unit for a better gaming experience. As reported previously, starting with OnePlus 2, these phones will ship with the company's own OxygenOS, parting ways with Cyanogen Inc.
OnePlus is yet to announce an official date for the release of the new phone, but expectations have built up that it's going to be very soon, especially after the company announced contests to select a few fans who would get sneak previews and participate in the launch in Hong Kong.
Meanwhile, China's Xiaomi Corp. too may be considering the 810 for its Mi 5 flagship phone, Xiaomi Today reported Wednesday.
© Copyright IBTimes 2023. All rights reserved.