OnePlus 3 Goes On Sale Ahead Of Official Launch For Just $369
OnePlus is not a company which is shy about teasing customers about its upcoming phones but even for this Chinese company, putting the phone up for sale a week ahead of its official launch date is a pretty interesting move.
OnePlus announced last week that customers could buy the new OnePlus 3 — which will be launch during a virtual reality event on June 14 — from Monday, June 6. The catch? Customers would have to buy the phone without actually seeing what it looks like or knowing what hardware it uses.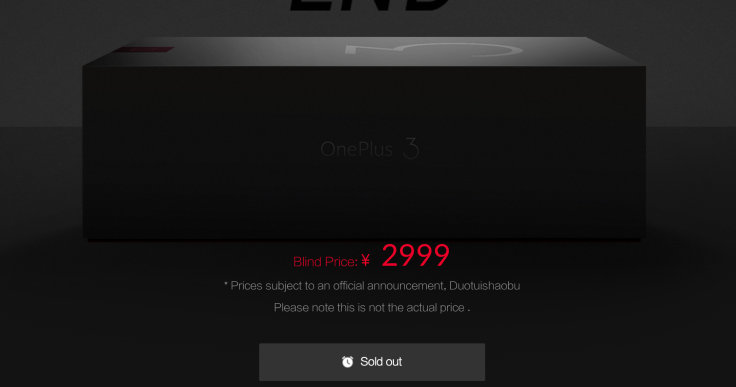 OnePlus was offering 1,000 customers the chance to buy a black box containing the new phone costing 2,999 yuan ($456) — though the company clearly states this is not the actual price. Within hours of the blind sale kicking off, the new smartphone was listed by online retailer Oppomart for the lower price of $369, along with pictures of what the phone will look like and its hardware specs.
The listing on Oppomart — which has now been removed — shows a smartphone similar to pictures that have already been leaked multiple times ahead of its launch and lists specs which are in line with most reports about the device. One feature not mentioned is a new fast-charging technology which a source told International Business Times will help the OnePlus 3 stand out from the competition, giving users a full day's use from just 30 minutes of charging.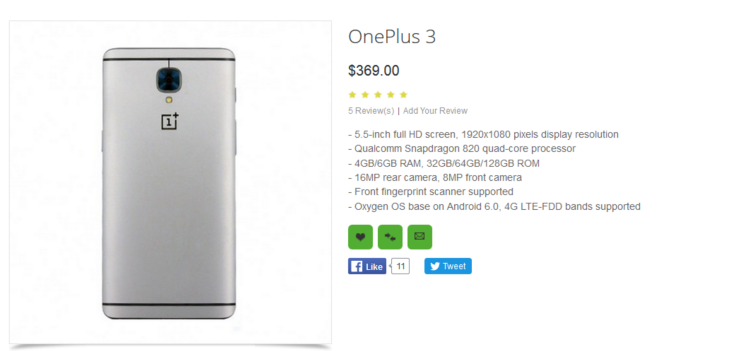 OnePlus has not commented on the Oppomart listing but its own blind sale has now sold out.
© Copyright IBTimes 2023. All rights reserved.