OnePlus One Cyanogen OS 12 OTA Update Available For Fixing Touchscreen Problems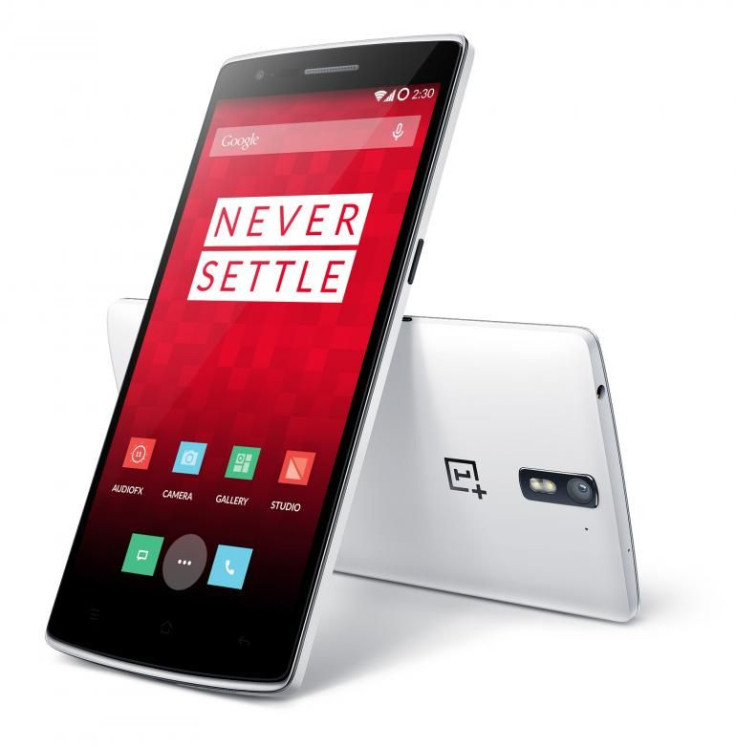 OnePlus One, the last year's flagship smartphone from the Chinese smartphone maker OnePlus, has been getting user complaints about issues related to touchscreen, Bluetooth and MMS. OnePlus has now released the Cyanogen OS 12 update for the owners of OnePlus One handsets.
According to NDTV, OnePlus had earlier promised that it would roll out the Android 5.1.1 Lollipop update very soon for OnePlus One devices. However, the new firmware is based on Android 5.0 Lollipop. The build version YNG1TAS217 has arrived to resolve issues like touchscreen sensitivity problems, issues in establishing Bluetooth connection with many in-car systems and inability to send MMS through different service providers. The OTA update is of only 20 MB.
If there is any issue with the OTA update, users can download the factory image of the full ROM of 566 MB with build number YNG1TAS213 that is available with Android Police. It can be flashed on the device by accessing the Recovery Mode. Users are recommended to perform a data backup on the device before updating the device through OTA or by installing the full ROM.
NDTV states that OnePlus has tried to fix the touchscreen problems on the One handset several times. Last August it rolled out the CMS11S 33R update and in November it released an OTA update to resolve the issue, but it could only be fixed partially.
On the OnePlus discussion board, a former administrator who is also an employee with the Chinese firm has promised fans that the next Android 5.1 OxygenOS firmware update also would fix touchscreen issues and other problems. The post claims that since the OnePlus team is more focused on successor smartphone OnePlus 2, the OxygenOS update is on hold. It will arrive only when the OnePlus 2 is released. It further states that the OxygenOS will be the official OS of the next-generation OnePlus smartphone.
According to the official blog of OnePlus, the price of the OnePlus One has been permanently slashed to $249 and $299 for 16 GB and 64 GB models, respectively. Also, at $349, the 64 GB model comes with a one-year subscription to the Dropbox Pro service that provides its users with 1 TB cloud storage space.
© Copyright IBTimes 2023. All rights reserved.