Online Customer Reviews Aren't Going Anywhere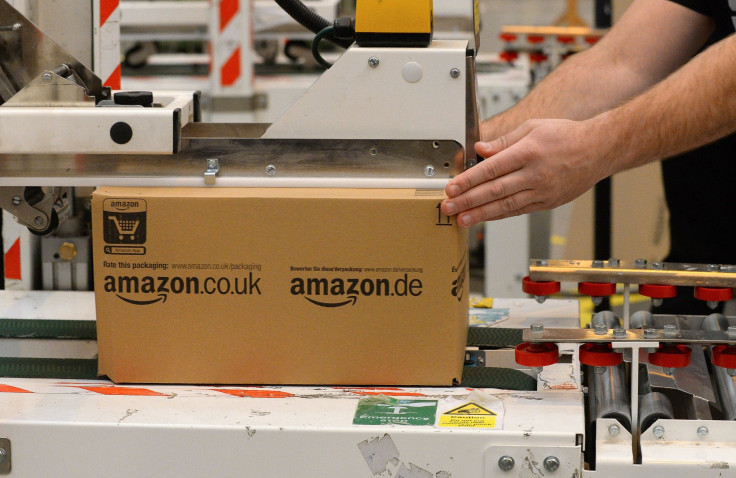 Social psychologist Shelly Chaiken once theorized that people process information in two ways: a quick way to garner what is important, and a more analytic and systematic way. She was talking about a heuristic-systematic-model that also explains how people examine reviews: Some only check the ratings — a quick (heuristic) check, such as identifying top traveler-ranked hotels in Mont-Saint-Michel, France. Others also engage in a careful (systematic) read of the review text after filtering out the lower-ranked reviews. For instance, last week, I bought a coffee grinder. It wasn't the highest-rated one on Amazon, but its reviews had reasonable arguments. It was a heuristic-systematic decision: four stars, no red flags, reasonable price, and reasonable discussion in the reviews! Everyone looks at ratings (the heuristics — the easily obtainable information), but when there are several four-star coffee grinders, the systematic examination of review text seals the deal!
Over 95 percent of consumers today read reviews before making a purchase. Most of these consumers trust reviews as much as personal recommendations. Products and services garner reviews in three main categories: online retail (e.g., Amazon, eBay, Best Buy); the hospitality industry, such as hotels and restaurants (e.g., TripAdvisor, Google, Yelp); and the service industry, such as car detailing, hair/beauty salons, and chiropractors (e.g., Yelp, Google). In the U.S., Google is the top choice for reviews of hotels, restaurants, and services, followed by Yelp and TripAdvisor. Amazon continues to lead as the merchant of choice for online shopping. Heuristically speaking, four stars is the new threshold. Anything below that does not sell well.
Trust in online consumer reviews is a growing issue for several reasons. First, retailers and service providers are incentivizing consumers to review their offerings with discounts and gifts. This creates a conflict of interest for the reviewer. Ideally, a reviewer in this situation discloses the incentive as part of his or her review. Second, retailers are flooding their review sections with fake reviews. For instance, Amazon allows reviews of products that were not purchased from its website. A good way to detect fake reviews is to look for date/time stamps that may be close to each other for a series of consecutive high reviews with little or superficial content.
There may also be legitimate reasons for inaccurate reviews. For example, when a consumer has a bad experience, he or she might leave a scathing one-star review in a state of frustration. On occasion, an undeserving positive review may also occur. For instance, a consumer may feel the desire to justify an expensive purchase (e.g., a new high-tech DSLR camera) by discussing it in an overtly positive review. Unreliable and undeserving reviews tend to have one- or five-star ratings. The suggestion, therefore, is to examine these more carefully.
Since most shoppers (especially those buying online) tend to read up on the easily available information about products, it has become even more relevant to pay attention to online reviews. Whether they are buying for themselves or gifting, shoppers are typically not intimately familiar with the products they are purchasing, so reviews become even more important.
Given the increasing availability of online information, here are a few suggestions for shoppers:
1. Research your product online, even if you are planning to buy it in a store. In addition to seeing a price comparison, you will learn about how well it worked for others.
2. Review multiple sites for your item. This helps reduce any platform-specific nuances that would have affected the review.
3. If possible, try to sort reviews in order of helpfulness and recency. Helpful reviews have been ratified by peers, and recent reviews may be more relevant to the current version of the product.
4. Look at more than star rating (the heuristics) and read about the experience with the item in question. You might find relevant information.
The bottom line? Read up!
There are also a few suggestions for retailers and service providers:
1. Focus on top review sites for products and service offerings. Currently, in 2018, these are Amazon and Google.
2. Respond to reviews — immediately. An increasing number of consumers expect a response, especially if the negative review concerns a brand-name product or service. A few months ago, I left a review at the Better Business Bureau (BBB.org) regarding a bait-and-switch tactic employed by my electric company. Days later, I received a follow-up call from one of its managers to rectify the issue.
3. Pay special attention to negative reviews: Negative reviews hurt several times more than how much a positive review helps. Remember — the ticked-off customer is naturally motivated to write a negative review. Make the response meaningful, instead of simply apologetic.
4. Reviews are becoming shorter: Use your response as an opportunity to fill in what may have been missed as a selling point. List what makes your business special.
5. Reviews need to have ratings, but they also must have context and relevant experiential information. High star ratings alone may not earn everyone's trust.
Vic Matta is an associate professor of analytics and information systems at the Ohio University College of Business with more than 14 years of research and teaching experience. Prior to embarking on a career in education, Professor Matta had a successful career as a systems engineer and IT consultant for more than 10 years.
© Copyright IBTimes 2023. All rights reserved.