OnLive Employees Fired In Massive Layoffs As Gaming Service Is Bought By An Unknown Company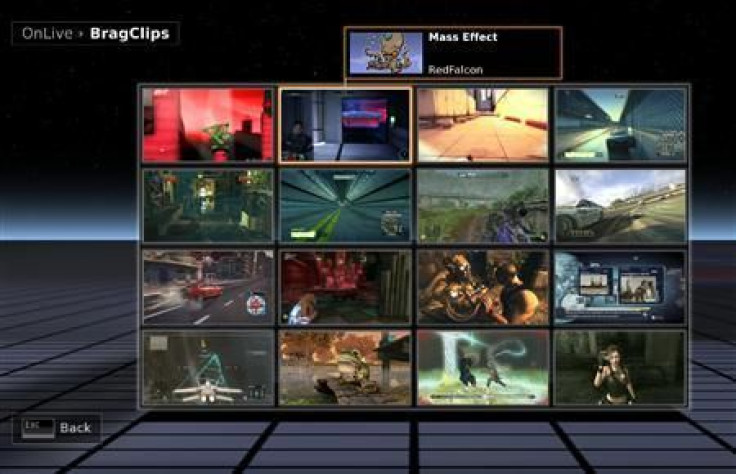 Fans of video game service OnLive should be concerned about the platform's future. On Friday, well over half of OnLive's employees were unceremoniously fired as it was revealed that Onlive was being sold to an unnamed company in a bid to stay out of bankruptcy.
OnLive is well-known for providing PC gamers with a cloud-based gaming system where players can essentially stream video games rather than downloading them individually. Before the layoffs, OnLive had between 150 and 180 employees on the West Coast. Apparently, the massive layoffs were an effort to minimize liabilities in the transition to new owners.
Throughout Friday, OnLive was widely discussed in the tech and video game worlds, with many outlets initially reporting that the entire OnLive staff had been fired and the company was being shut down.
Reports varied until OnLive representatives spoke up to clarify the service's new status quo: OnLive has been purchased by an unnamed entity and will continue under the new company, though many staffers are being let go in the transition.
According to a spokeswoman, the new company "will continue to operate the OnLive Game and Desktop services, as well as support all of OnLive's apps and devices, as well as game, productivity and enterprise partnerships." She explained, "All previously announced products and services, including those in the works, will continue and there is no expected interruption of any OnLive services."
While the spokeswoman did not mention the number of employees laid off, she told reporters that the "management team is intact." She also reported that a "large percentage" of staffers would be rehired by the new company to continue OnLive.
Later reports from PC magazine citing an ex-OnLive employee state that "definitely over half" of OnLive's employees were laid off after a Friday morning meeting. Apparently, no severance packages were offered to the fired employees.
The anonymous employee has doubts that the fired staff will be rehired in the future. The ex-OnLive worker stated that every employee received a letter after a meeting conducted by CEO Steve Perlman. The letter contained one of two things: an offer to work for the new company or an order to vacate the building by 4 p.m. PDT.
The news broke when game designer Brian Fargo tweeted, "Just received an email that OnLive is closed as of today!" Throughout Friday, Fargo tweeted updates to the story, correcting his original statement that the entire company was being closed down.
Fargo's source was an anonymous email that read, "I wanted to send a note that by the end of the day today, OnLive as an entity will no longer exist. Unfortunately, my job and everyone else's was included. A new company will be formed, and the management of the company will be in contact with you about the current initiatives in place, including the titles that will remain on the service."
© Copyright IBTimes 2022. All rights reserved.
FOLLOW MORE IBT NEWS ON THE BELOW CHANNELS