OpenAI's Sam Altman Granted Indonesia's First 'Golden Visa' As Country Bets Growth On AI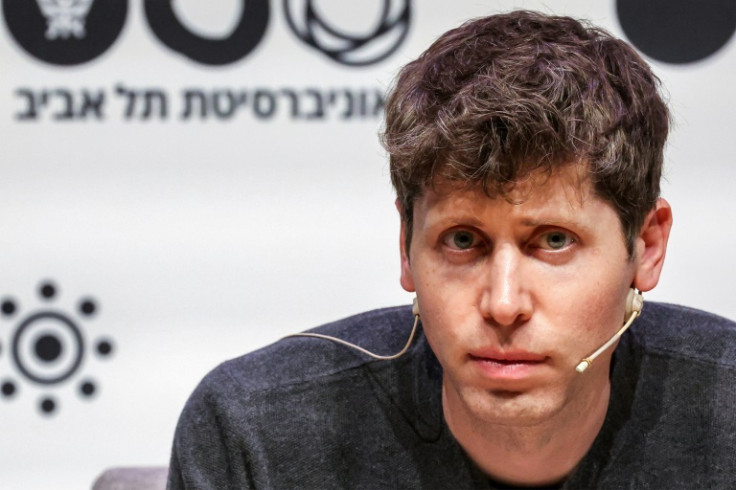 KEY POINTS
Indonesia's Director General of Immigration said the country will provide a 'red carpet' for Golden Visa holders
He said the Golden Visa is for people who can benefit the Indonesian economy
Altman was in Indonesia in June as part of his global tour to discuss AI
Indonesia has issued its first "Golden Visa" to OpenAI CEO Sam Altman, allowing him to stay in the Southeast Asian tourist destination for up to 10 years. The visa's issuance comes as Indonesia sets its eyes on artificial intelligence for economic development.
Indonesia's Directorate General of Immigration said earlier this week that Altman is the first foreigner to receive the visa, which grants him a residence permit with a validity of up to 10 years. The visa comes "with the aim of supporting the national economy," the agency said in a statement.
The Golden Visa is issued "to figures who have an international reputation and can provide benefits for Indonesia," said Karim Silmy, Director General of Immigration, according to a Google translation.
Among the benefits Altman can enjoy with the visa are priority screening at airports, easier entry and exit to the country, and skipping Indonesia's Limited Stay Permit (ITAS) processing at the immigration office. "We will give a red carpet in exchange for the resources they can provide to Indonesia," Silmy said.
It is unclear whether Altman, who was in Indonesia in mid-June during the Asian leg of his global tour to discuss AI, applied to obtain the visa.
OpenAI did not immediately respond when reached by International Business Times for comment regarding the development.
During his visit, Altman spoke at the Grand Ballroom Hotel Indonesia Kempinski in Jakarta, where he talked about OpenAI's potential plans for Indonesian users.
Prof. Hammam Riza, president of the Indonesian Artificial Intelligence Industry Research and Innovation Collaboration (KORIKA), which was a co-organizer of the event featuring Altman, asked the OpenAI chief if the company had plans to expand language support, considering how Indonesia has many local dialects.
Altman said OpenAI wants the next-generation ChatGPT update to be "very good" at various languages and dialects. According to him, "if Indonesia can make a data set available," OpenAI would be "delighted" to take the data and integrate into the AI titan's next large language model (LLM).
Altman's position as Indonesia's first Golden Visa recipient comes at a time when the country is going through a high-tech revolution, in line with Indonesia's National AI Strategy from 2020-2045 (Strategi Nasional Kecerdasan Artifisial).
Riza previously said that the national strategy is targeted at utilizing AI to achieve Indonesia's target of becoming a developed nation by 2045. He reiterated that AI innovation in the country will be fostered by support from all stakeholders – AI companies and regulators included.
Since the national strategy's release, Indonesia has made significant strides in adopting AI across various industries, including in mainstream media and the influencer space, where metahumans are revolutionizing the sectors.
Following Altman's Indonesia visit, Riza said OpenAI and KORIKA will collaborate to create an AI technology system that ensures Indonesia's core values (SARA – ethnicity, religion, race, groups) are put into consideration through a human-in-the-loop development process.
Venture capital firm East Ventures said in a July report that Indonesia presents many opportunities for AI implementation, including the possible extension of healthcare to remote areas, support further studies in agriculture, mining, and manufacturing sectors, and expand access to financial resources for underserved communities.
© Copyright IBTimes 2023. All rights reserved.