Indonesia Has World's 4th Strongest Navy; 4 Other Asian Countries In Top 10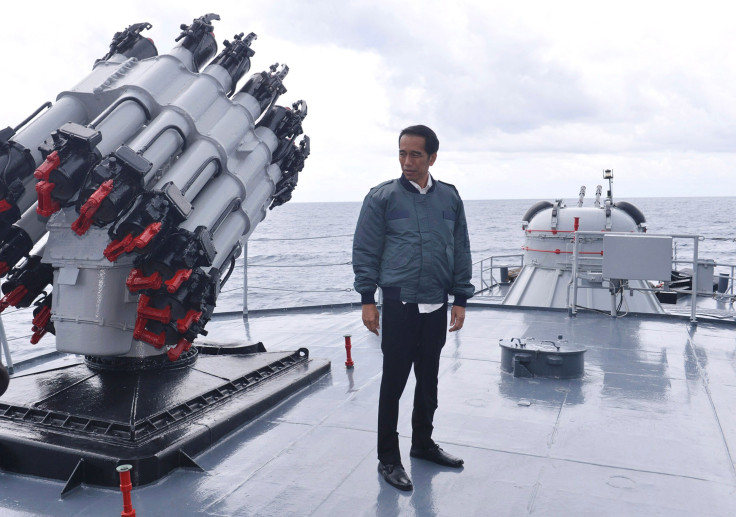 KEY POINTS
The Indonesian Navy is tied with the U.S. in the number of units in its active naval inventory
The U.S. Navy currently holds the top spot
China has the most number of naval units and is second on the list
Indonesia, which has 243 naval units, has the world's fourth strongest navy, according to a new ranking. Four other Asian countries have made it to the top 10, with China's People's Liberation Army Navy (PLAN) leading the way in the region.
The Indonesian Navy is the world's fourth strongest naval force based on its overall strength, modernization, logistical support and attack and defense capabilities, according to the World Directory of Modern Military Warship's (WDMMW) 2023 rankings. It covers 36 countries with a total of 2,949 frontline assets.
"A power is not simply assessed on its total quantity of warships and submarines but rather its quality and general mix of inventory. Beyond this is a focus on local shipyard capabilities, inventory balance (general mix of unit types), and force experience," the WDMMW said.
The U.S. Navy currently holds the top spot with a "TrueValueRating" (TvR) score of 323.9 and is tied with Indonesia in the number of naval units at 243.
While the U.S. has a more diverse mix of naval warfare units, most of Indonesia's fleet is made up of offshore patrol vessels (OPVs). The Indonesian Navy (TNI-AL) has a fleet core of 209 units, four submarines and 30 units in its amphibious assault fleet or the armada used for supporting ground forces. The TNI-AL has ordered 11 more new units – three submarines from South Korea, two mine warfare hulls from Germany, four OPVs and two missile boats from Poland.
Indonesia, with a TvR score of 137.3, has been improving its naval force in recent years. It announced plans to refurbish 41 warships earlier this year, with some units expected to undergo "mid-life modernization." It leads South Korea (No. 5), Japan (No. 6) and India (No. 7) in the rankings.
While Indonesia has not officially challenged China's claims to virtually the entire South China Sea, it has expressed opposition after Beijing claimed part of the northern region of the Natuna Islands that is covered by Indonesia's exclusive economic zone (EEZ).
Indonesia will host other Association of Southeast Asian Nations (ASEAN) members in a first-of-its-kind joint military exercise in the North Natuna Sea in September.
Meanwhile, China, which is at second position with a TvR score of 319.8, boasts 425 units in its active naval inventory. It includes 339 units in its fleet core, a total of 72 submarines and 11 amphibious assault units. China's PLAN has many OPVs, but unlike Indonesia, its overall fleet includes aircraft carriers and destroyers.
The Republic of Korea Navy (ROCN), despite being behind Indonesia on the list, has "a distinct numerical and quality advantage" as it has a "well-balanced fighting force" with a TvR score of 122.9. The Japan Maritime Self-Defense Force (JMSDF) garnered a TvR score of 121.3 with its 102 units that have a mix of helo carriers – helicopter carriers – mine warfare hulls and a large number of destroyers.
The Indian Navy, which received a TvR score of 99.1, has a more balanced fleet than Indonesia and South Korea. It also has eight "on order" units that include submarines, destroyers and frigates.
The rise of Asian countries in the ranks of world naval powers comes as China continues to wield its expansive hand across the South China Sea. Beijing has had territorial tensions with many nations in recent months, including Vietnam and the Philippines. While Manila was ranked 30th, Vietnam didn't even make the cut.
© Copyright IBTimes 2023. All rights reserved.