Oprah Ratings: TV Mogul Asks Twitter Followers to Watch OWN, Nielsen Ratings Not Happy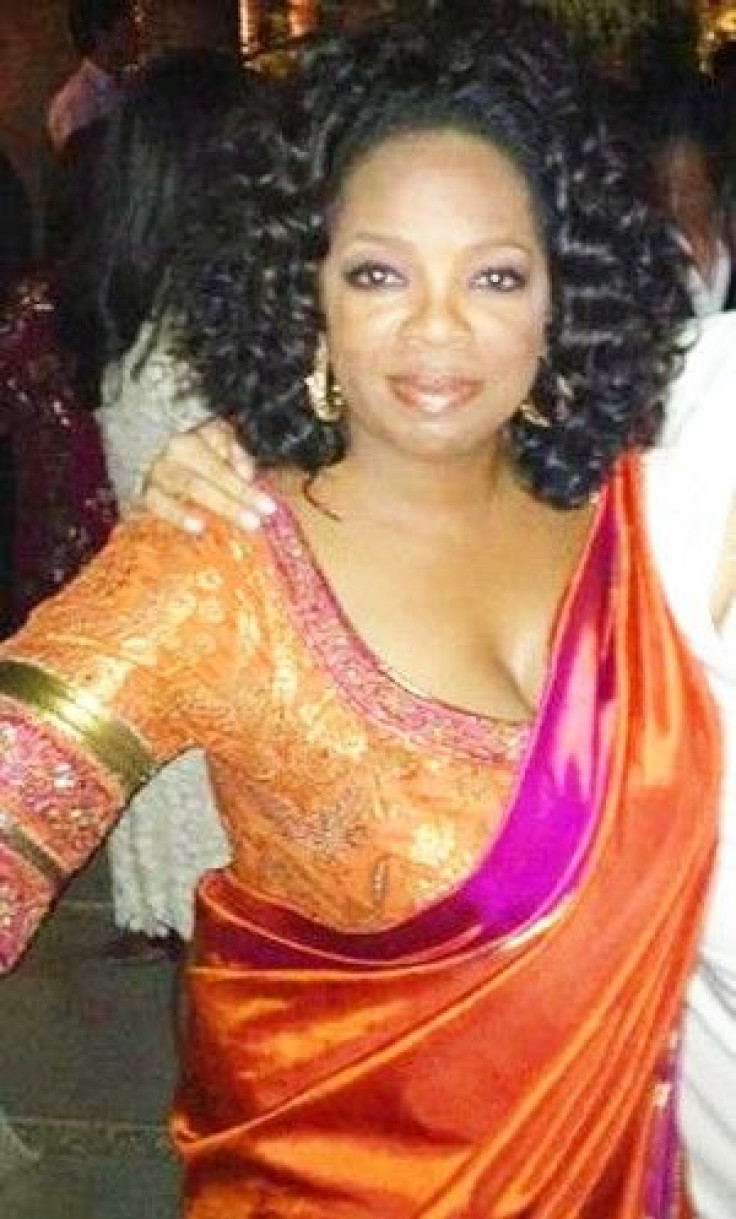 The ratings for Oprah's OWN channel have been dismal since the channel went on air in January 2001 and Winfrey's attempt to seemingly finagle higher ratings using Twitter did not sit well with Nielsen.
Oprah apologized Monday for sending out a tweet to fans asking them to watch OWN, in a move Nielsen deemed an attempt to influence ratings. The tweet read: Every 1 who can please turn to OWN especially if u have a Neilsen [sic] box. She sent it out around 9 p.m. Sunday, reported The New York Times. This was right before a new episode of Oprah's Next Chapter aired.
Nielsen did not find the tweet clever or amusing. The ratings company actually viewed the tweet as a serious violation of its policy, reported The NY Times. Nielsen measures the television viewership statistics of a sample of approximately 25,000 households in the U.S. That sample cannot be influenced be an external factor in any way towards a certain show or channel.
Oprah Winfrey's tweet, and clear attempt at boosting ratings, was in violation of this policy. OWN and Nielsen corresponded on Monday and Winfrey's ratings-tweet was removed. I removed the tweet at the request of Nielsen, she said in a statement to The New York Times. I intended no harm and apologize for the reference.
Nielsen plans to monitor the potential shift in ratings for OWN at the time Winfrey posted the tweet. As asterisk will be placed next to OWN's ratings at 9 p.m., noting any possible biasing effect, a Nielsen spokesman said.
It is Nielsen's policy to note attempts to single out panel members to either change their viewing habits or otherwise influence or affect their reporting, the spokesman said in an email to The Times.
Since Oprah has around nine million followers on Twitter, her message could have had a significant effect on the ratings of OWN at the time of the tweet.
The Times reported that many Twitter users questioned if Oprah herself had sent the tweet since it was a rather blunt (and embarrassing) request and the word Nielsen was misspelled. However, Oprah's executive producer Sheri Salata said that it was, in fact, Oprah who sent the tweet.
After the aforementioned tweet, Oprah posted another message, Commercial Grammy people..u can turn to OWN. One person replied that her tweets were desperate. To that Oprah replied, 'desperate' not ever a part of my vocab.
© Copyright IBTimes 2023. All rights reserved.
FOLLOW MORE IBT NEWS ON THE BELOW CHANNELS