Oprah Winfrey Reveals She Only Has 3 Close Friends
KEY POINTS
Oprah Winfrey revealed she didn't have close friendships outside of Maria Shriver, Gayle King and Bob Greene until recently
She said she had a "spiritual connection" with Shriver from the moment they met 42 years ago
Shriver described her friendship with Winfrey as "loyal, constant, consistent, honest, tried and true"
Oprah Winfrey is opening up about her small inner circle.
Winfrey, 67, and her longtime friend Maria Shriver, 65, sat down for an interview on the "Making Space with Hoda Kotb" podcast Monday. During their chat with host Hoda Kotb, the multimedia mogul shared that until recently, she hadn't "expanded" her close circle of friends outside of Shriver, Gayle King and Bob Greene — all of whom she's known for decades.
"I don't have a lot of friends," Winfrey was quoted by People as saying. "Everybody knows Gayle. There's Gayle, there's Maria, there's Bob. And that's about it, you know? Gayle and Maria, I met around the same time; Gayle and I [have been friends for] 42 years, Maria and I [have also been friends for] 42 years. I never really expanded that circle until recently."
But Winfrey said she's been able to gain "a couple of" new friends in the past five years.
According to the former talk show host, she and Shriver had a "spiritual connection" between them from the moment they met more than four decades ago.
"I first met her in the bathroom [while working at] WJZ-TV early in the morning. I was coming in to do the morning cut-ins and she was doing evening magazine and had been up all night. [She] was in the bathroom, literally, splashing water on her face, and we started a conversation," Winfrey told Kotb. "I forever think that that was, like, a divine moment that happened because she was one of my true, grounded friendships that carried me through my entire career."
Shriver described her friendship with Winfrey as "deep, simple, low-maintenance, trustful, loyal, constant, consistent, honest, tried and true."
The journalist explained that Winfrey's simple gestures for her in their decades-long friendship, such as bringing her cups of coffee, helped strengthen their bond.
"It was so moving to me because ... that's not how I grew up, you know? Nobody brought a cup of coffee or a cup of water to me," Shriver shared. "In a funny way, even though I had a very close relationship with my mother, I wasn't nurtured, mothered in that way, right? And [Oprah] wasn't mothered in her own way. But I think, in a way, we have mothered each other."
In May, Winfrey also talked about her other best friend, King, when she appeared on "The Drew Barrymore Show." She said she considers King her "regulation" and would often talk to her friend after filming her show.
"I would have these sessions with Gayle where we talked about what happened on the show, or what didn't happen on the show, and that was the way I kind of regulated myself. So, I would talk to Gayle before bed, and then I would be calmer," Winfrey said.
Meanwhile, Greene, a personal trainer, helped Winfrey in her wellness journey and made appearances on her former talk show.
Winfrey previously wrote in the foreword of Greene's 2008 book "The Best Life Diet" that during their first meeting, she thought he "was judging and labeling me as I had already judged and labeled myself — fat and out of control."
"Bob, it turned out, wasn't judging me at all. He really understood," Winfrey wrote, adding that "working with Bob has been priceless therapy."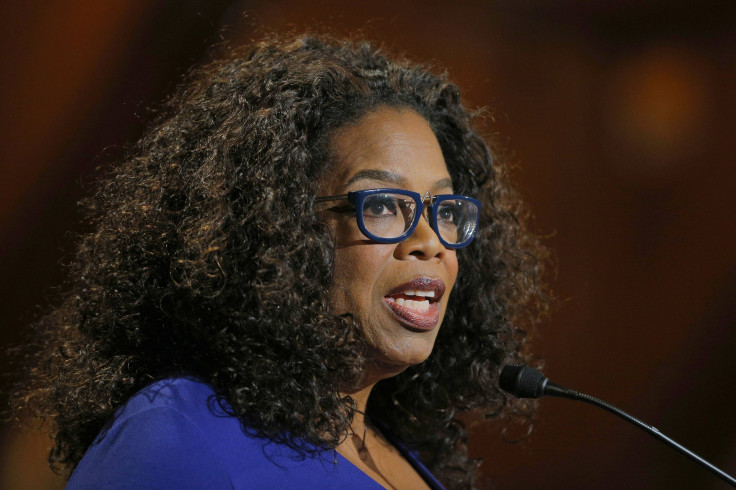 © Copyright IBTimes 2023. All rights reserved.