'The Originals' Season 1 Spoilers: Will Klaus And Hayley's Baby Survive The Season Finale? Actor Teases 'Terrifying' Episode 22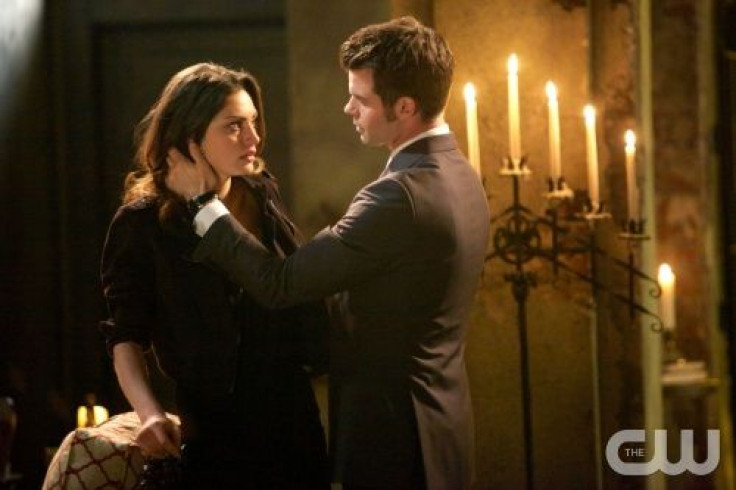 The Season 1 finale of "The Originals" will be airing on Tuesday, May 13 at 8 p.m. EDT and you better believe we'll be watching when the hit CW series makes its way to the small screen.
According to reports, "From a Cradle to a Grave" has been rumored to be one of the most heart-stopping episodes of the entire freshman season. Or at least that's what Joseph Morgan, the actor who plays Klaus on the "Vampire Diaries" spinoff, said.
"It's a huge episode, and it's also very terrifying. It's a really frightening episode," he told EOnline. "I don't think you're going to be disappointed. We're going to go out real strong."
The synopsis for episode 22 explained that the finale plot would focus on the storyline of a "mother and child in peril."
"As the baby's due date draws near, Niklaus Mikaelson (Morgan) and Elijah (Daniel Gillies)" will embark on a search for Hayley (Phoebe Tonkin), the summary reveals. "Hayley herself is determined to do whatever it takes to keep her unborn baby safe and away from witches."
But will the three be able to save the hybrid-baby from being sacrificed by the coven? From a sneak preview of "The Originals," we know that Klaus and Hayley's daughter will definitely be born. But will Klaus find a way to keep both Hayley and his baby out of harm's way?
In the trailer we see Klaus struggling as he's magically pinned up against a wall. He's crying out to Hayley and his child, unable to reach them. Does this mean Klaus has turned a new leaf? Is he finally father-material?
"I hope so," Morgan told TV Guide. "There is certainly potential for it. If Klaus sees the baby or gets to hold the baby, I don't know if it'll make him go more in that [nurturing] direction or send him the other way. I can see him not being able to handle it. With him becoming a father it's interesting to see how that affects his bloodlust."
Co-Executive producer, Michael Narducci, chimed in bolstering Morgan's statement saying the birth of Klaus' child will humble him and "fill him with a newfound connection to his own family, and offer him a glimpse at the kind of unrequited love he's longed for his entire life. At the same time, the child represents an incredible vulnerability, and Klaus will be shaken to his core by the threat his enemies pose to his child."
Narducci continued to explain that because of the baby, fatherhood will force Klaus to chase down his own demons – something he never had to do before.
"It's really come full circle and that's the season in a nutshell: him having to deal with his past in order to be able to deal with his future," he said during his interview with TV Guide .
Are you excited to Klaus to be a sentimental dad or do you prefer him as a sexy wildcard? Cast your vote below and don't forget to tune into "The Originals" tonight when the Season 1 finale airs.
© Copyright IBTimes 2023. All rights reserved.