'The Originals' Season 1 Spoilers: Hayley's Baby Being Cast; Scoop On The Final Episode Birth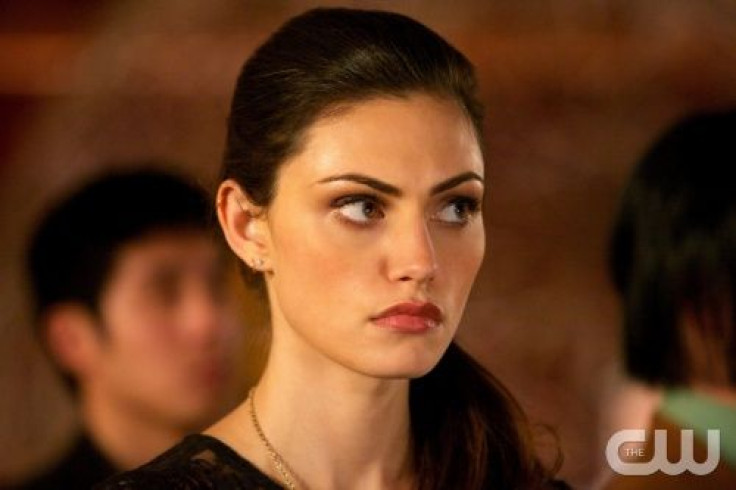 Get ready "Originals" fans … the baby is on its way! Season 1 of "The Originals" is coming to a close which means that Klaus and Hayley are about to become first time parents. And we've got all the scoop you're dying to know about.
On April 2 Tammy Smith Casting took to Facebook to post a casting call for a new character on "The Originals": Hayley's baby girl. Tammy Smith revealed that the CW series is looking to cast several female babies for a birthing scene that will take place in the final season episode. The company is strictly looking for newborn babies because the episode will only feature "scenes that take place on the day it was born." Shooting for the final episode is set to take place from April 10 – April 25.
Meanwhile Hayley's Phoebe Tonkin is doing her own thing to prepare for her upcoming onscreen birth. The actress took to twitter earlier this week to reveal her exciting Friday night plans: baby birthing research! Tonkin posted a photo of a candle, popcorn and the movie "The Business of Being Born."
For those unfamiliar with "The Business of Being Born," it's a 2008 film that documents home births and water births … which may be hinting that Hayley will be giving birth at home rather than at a hospital. (Which is probably for the best because who knows what hybrid/werewolf/vampire births are like.)
"My Friday night. Baby birthing research. @Tez_Palmer you would be proud! #TheOriginals #wolfmama Thanks @MattDirector," Tonkin tweeted.
Tonkin included her close friend and "Warm Bodies" actress Teresa Palmer in her tweet, who chose to have a natural birth in February when her son Bodhi Rain Palmer was born.
The Season 1 finale of "The Originals" will air on the CW on May 13 at 8 p.m. EDT. Will you be tuning in? Are you excited to see Hayley and Klaus' baby? Let us know your thoughts in the comments section or send a tweet to @AmandaTVScoop.
© Copyright IBTimes 2023. All rights reserved.