'The Originals' Season 2 Spoilers: 2 Witches Added To Cast, Lenore And Kaleb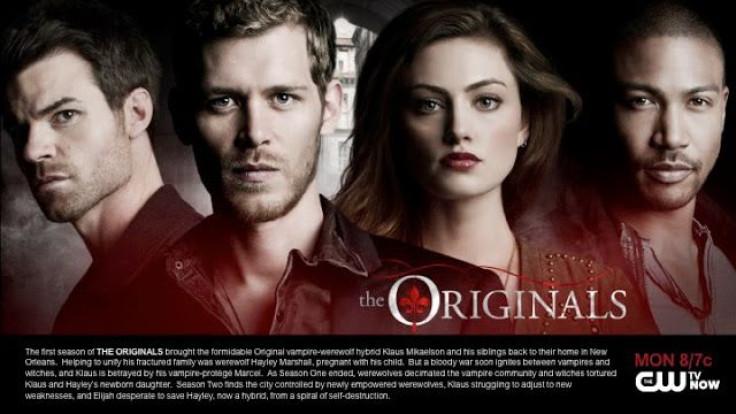 Looks like there's a new witch in town, "Originals" fans. And according to reports, the mysterious spell-casting creature will be flying her broom into New Orleans when the second season of Julie Plec's drama returns to the small screen.
So, who is this new witch? Well, her name is Lenore and she'll be played by Sonja Sohn of "The Wire." That's right, Detective Shakima "Kima" Greggs will be trading in her badge for a cauldron when Sohn makes her CW debut during the third episode of Season 2. Excited? We are too! Especially after learning what Lenore's role will be in the upcoming plot.
Check out our theories on who Lenore is here!
According to E! News, Lenore is a powerful salt-of-the-earth kind of witch who will allegedly be making a name for herself as Klaus' new enemy in the sophomore season. Poor Klaus! Just when the hybrid thought he had rid NOLA of pesky witches, another one comes rising from the ashes.
And apparently Lenore isn't alone! Sohn will be joined by Daniel Sharman, a "Teen Wolf" fan favorite, who will be portraying the character of Kaleb, a "handsome, devilish and charming new witch in the French Quarter's coven who is intent on wreaking havoc, wooing women and causing as much chaos as possible."
Seems like Kaleb is going to be quite the handful! We can only imagine the destruction he'll cause come Season 2.
The CW series returns in October -- just in time for Halloween! But don't forget that "The Originals" will be moving to a new night, so clear your schedules for Mondays at 8 p.m. starting in the fall.
© Copyright IBTimes 2023. All rights reserved.