Oscar Acceptance Speech Fun Facts 2016: 8 Things To Know Before 88th Academy Awards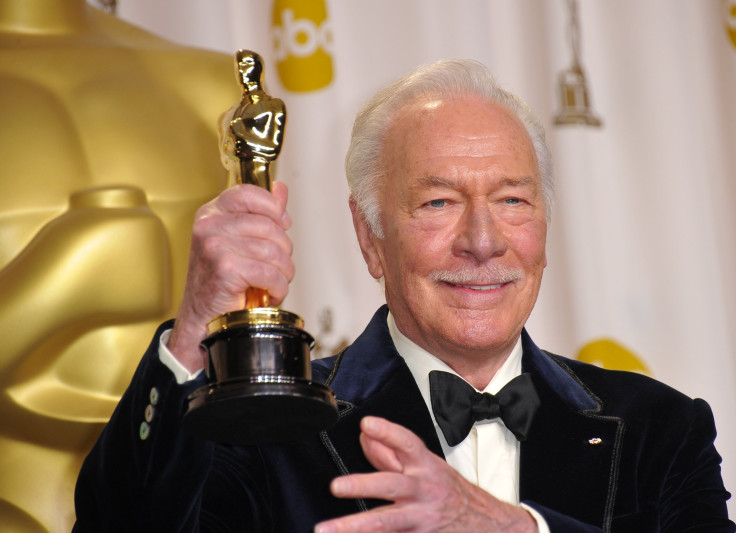 After actors and actresses win Oscars, television viewers typically look forward to their acceptance speeches, and this year they will be delivered by some of the more than 200 nominees who will attend the 88th Academy Awards ceremony at the Dolby Theatre in Hollywood, California, Sunday. Discover some fun facts about what performers have said after they were awarded the famous gold-plated statuettes in the past, according to mental floss and Moviefone.
1. The oldest person to give an acceptance speech. Christopher Plummer. At the age of 82, Plummer received the coveted Best Supporting Actor Oscar for his work in "Beginners" (2010). He starred in the film opposite Ewan McGregor.
2. The youngest person to give an acceptance speech. Tatum O'Neal. The actress took home the Best Supporting Actress Academy Award for her role in "Paper Moon" (1973). She was just 10 years old.
3. The shortest acceptance speech. Joe Pesci famously uttered five words when he won the Best Supporting Actor Oscar for "Goodfellas" (1990). But he's not the only celebrity enamored of brevity. Another of few words was Alfred Hitchcock when he was presented with the Irving G. Thalberg Memorial Award in 1968. The same year, Patty Duke simply said, "Thank you," when she won the Best Supporting Actress Academy Award for "The Miracle Worker."
4. Liza Minnelli has a special place among the winners. She is the first (and only) star who won an Oscar after both her parents also took home Academy Awards. Minelli won as Best Actress for "Cabaret" (1972); her mother, Judy Garland, received an honorary award in 1939; and her father, Vincente Minnelli, won as Best Director for "Gigi" (1958).
5. The first person to thank her mother. Greer Garson was honored with the Best Actress Oscar for "Mrs. Miniver" (1942).
6. The first person to thank his father. Ernest Borgnine was honored with the Best Actor Academy Award for "Marty" (1955).
7. Robert De Niro thanked his grandmother and grandfather. He also expressed his gratitude to his mother and father when he accepted the Best Actor Oscar for "Raging Bull" (1980).
8. Halle Berry arguably gave one of the most memorable acceptance speeches. When Berry became the first black woman honored with the Best Actress Academy Award for "Monster's Ball" (2001), she acknowledged other black women for helping to make her win possible, saying: "This moment is so much bigger than me. This is for every nameless, faceless woman of color who now has a chance tonight because this door has been opened."
Bonus: Nameplates are created for all potential winners ahead of time, which means more than 200 are made most years.
Follow me on Twitter @mariamzzarella
© Copyright IBTimes 2022. All rights reserved.
FOLLOW MORE IBT NEWS ON THE BELOW CHANNELS