Oscar Predictions 2016: Who Will Win Big At The 88th Academy Awards?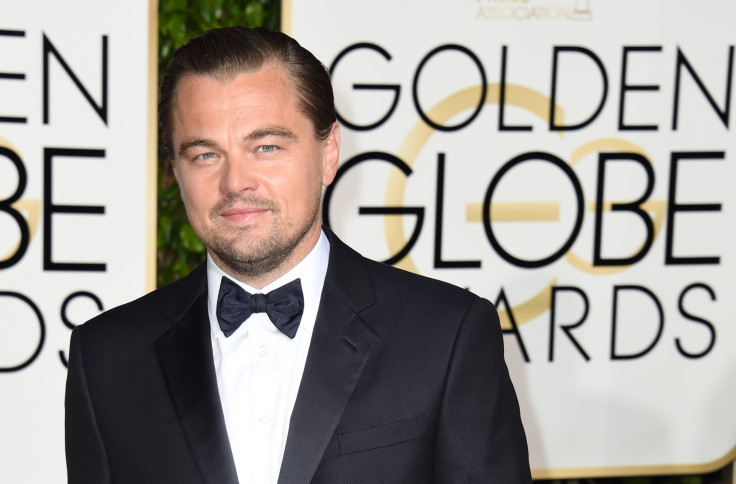 The Oscars are a week away. The 88th Academy Awards have been embroiled in controversy since the nominations were announced in January revealing an all-white crop of acting nominees for the second straight year. However, the show must, or at least will, go on as planned Feb. 28. With only a few days left to fill out those ballots and win the office pool, here are our predictions for all of the major categories at the Oscars.
BEST PICTURE
Will Win: This one appears to be a two-way race between Tom McCarthy's "Spotlight," which chronicles the Boston Globe's investigation into sexual misconduct by Catholic priests, and "The Revenant," Alejandro G. Iñárritu's drama about a left-for-dead fur trapper's struggle to survive. The pair has been trading this awards season's biggest prizes — "The Revenant" took top honors at the Golden Globe and the Directors Guild Awards, while "Spotlight" won the Critics' Choice Awards, as well as the top prize at the Screen Actors Guild Awards. "The Revenant" may have a slight edge here based on the momentum it will have going into Oscar night for its star, Leonardo DiCaprio. However, "The Big Short," Adam McKay's comedy about the 2008 financial crisis, won Best Picture at the Producers Guild Awards, which has a fairly accurate history of predicting the eventual Oscars Best Picture winner — Best Picture is, after all, technically an award for the producers. Don't be surprised if "The Big Short" sneaks in as a sleeper in a fragmented field.
Should Win: "Mad Max: Fury Road" rewrote the action movie over the summer and would be a rare crowd-pleasing pick for the Oscars. Then, there is "Room," the most life-affirming film among the eight nominees. Either would be a surprise, though "Spotlight" and "The Revenant" are certainly deserving.
BEST ACTOR
Will Win: Devoted fans may be waiting anxiously until his name is called, but there is no question here. Leonardo DiCaprio will win his first Oscar in 2016 for "The Revenant." The acting awards at the Oscars are often political. After being nominated four previous times with nothing to show for it, there was so much good will for DiCaprio to get a long overdue win that all he had to do was be good enough to be in the conversation to earn the Academy's vote. He was that and more as fur trapper Hugh Glass, his most physically demanding role yet.
Should Win: No one will complain when DiCaprio accepts his trophy, nor should they. However, technically speaking, DiCaprio probably was not the very best performance of the year. Of the 2016 nominees, Michael Fassbender's total transformation into Steve Jobs, despite no physical resemblance, in Danny Boyle's "Steve Jobs" has that distinction.
BEST ACTRESS
Will Win: "Room" might not have that much Best Picture momentum, but Brie Larson has been unstoppable all awards season for her performance as Joy Newsome, an abducted mother who lives with her young son in a small shed 24/7. As is the case with this category's male counterpart, this one is no contest.
Should Win: Larson has won every major award this year because, well, she deserves it. Her balancing act performance as both a strong mother and a broken victim is a marvel.
BEST SUPPORTING ACTOR
Will Win: For this category, let's roll out one of the most tired Oscars clichés: the Academy loves a good story. A just as accurate sub-cliché would be that the Academy loves a good comeback story. For those two reasons, Sylvester Stallone will likely pull off a miracle of a win here for his reprisal of underdog boxer Rocky Balboa in "Creed" 40 years after Stallone's first and previously only nomination for writing the original "Rocky."
Should Win: Idris Elba should be winning this category for his frightening portrayal of the Commandant in Netflix's criminally unsung "Beasts of No Nation," but he was not even nominated. As for those who did make the cut, Stallone was great, but Mark Rylance was better in "Bridge of Spies."
BEST SUPPORTING ACTRESS
Will Win: There is a controversy in this category surrounding the inclusion of two performances — Alicia Vikander in "The Danish Girl" and Rooney Mara in "Carol" — that probably do not warrant the "Supporting" caveat. In any case, here they are, and, perhaps unfairly, one of them is going to be the winner here. The safe money is on Vikander, who scores extra points for being awards-worthy in "Ex Machina" in 2015 as well.
Should Win: If we were to eliminate the leading actresses who somehow snuck into this category, we would be left with Rachel McAdams in "Spotlight," Jennifer Jason Leigh in "The Hateful Eight" and Kate Winslet in "Steve Jobs." Of that trio, Winslet shines the brightest as Steve Jobs' dogged right-hand-woman Joanna Hoffman.
BEST DIRECTOR
Will Win: Iñárritu won the top prize at the Directors Guild Awards in February. That is a good sign. He is also the reigning champion in this category for 2014's "Birdman." Expect the Mexican director to pick up his second consecutive Oscar in this category in 2016, which, by the way, would be the first such result since Joseph L. Mankiewicz in 1950.
Should Win: Did we mention that "Mad Max: Fury Road" rewrote the action movie? George Miller deserves this award for managing to pull off a beautiful, yet bloody blockbuster that was light on CGI and heavy on craftsmanship and vision. With the movie having next to no shot at taking home Best Picture, this would be a welcome consolation prize.
Who do you think will win? Tweet your thoughts to @Ja9GarofaloTV.
FOR FREE to continue reading
✔️ Unlock the full content of International Business Times UK for free
offer available for a limited time only
✔️ Easily manage your Newsletters subscriptions and save your favourite articles
✔️ No payment method required
Already have an account?
Log in
© Copyright IBTimes 2023. All rights reserved.